Genres

Video, Film & Radio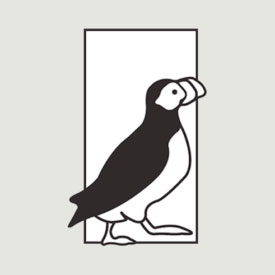 Making Contact
Year Grant Awarded: 2010
Making Contact produces media that analyzes critical issues and showcases grassroots solutions, in order to inspire audiences to action. Read More
Making Contact/ National Radio Project
Year Grant Awarded: 2013
Puffin Foundation supported the production and distribution of an edition of Making Contact investigating the undue influence of police and prison guards' unions. MC's radio documentary series can be heard on 141 stations and at www.radioproject.org Read More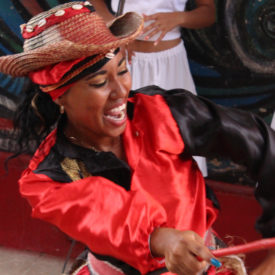 Martinelli, Mirella
Year Grant Awarded: 2019
Frenemies is a feature-length documentary that tells the story of the close yet conflicted relationship between the United States and Cuba from 1950 to 2020. How much longer can this small Caribbean island survive the longest embargo in history? Read More
May May Tchao
Year Grant Awarded: 2017
Why do the Currys adopt five special-needs children from overseas while having seven healthy ones of their own? This film gives an intimate, nuanced look into the Curry's adoption journey — their struggles, unique parenting philosophy and their humanity. Read More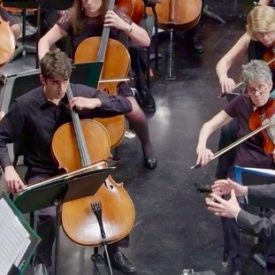 Me2/Orchestra, Inc.
Year Grant Awarded: 2019
Orchestrating Change is the feature documentary that tells the inspiring story of the only orchestra in the world created by and for people living with mental illness. Read More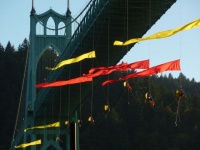 Media Project
Year Grant Awarded: 2015
Sacrifice Zones, a one-hour radio documentary, investigates the push to turn the Pacific Northwest into a fossil fuel export hub and tracks opposition to these proposals from broad segments of the community. Read More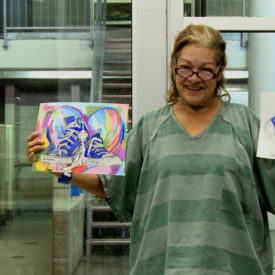 Media Projects Inc.
Year Grant Awarded: 2019
IN HERS SHOES is a documentary about Dallas County female inmates participating in an innovative art and writing course where they reflect on where they have been, where they are, and where they hope to go through their relationship with shoes and the long, winding paths they have traveled with them Read More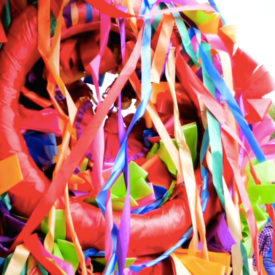 Medina, Dolissa
Year Grant Awarded: 2019
A documentary portrait of the filmmaker's Mexican-American border hometown of Brownsville, Texas 30 years after she left as a queer teenager, following in the footsteps of a cousin who died from AIDS. Meditating on home, history and migration, the director explores how place can exile and embrace. Read More
Mehrel, Lilian
Year Grant Awarded: 2015
Go 'behind-the-scenes' of British nature show Ocean Discovery in this comic mockumentary short film: Violet (a wry camera-girl) Ingrid (a passionate marine biologist) look for the loneliest whale (with a voice too high for other whales to hear.) Read More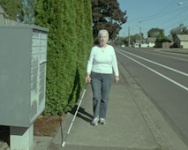 Minty, Pam
Year Grant Awarded: 2015
Direct Route ​observes a blind woman navigating her domestic surroundings, presented alongside landscape images and the retelling of memories prior to losing her vision. Read More