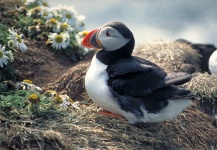 Adriana Rogers
Born the fifth child of Owen and Minerva Breedlove in rural Louisiana 1867, Sarah Breedlove is the first of her siblings born into freedom after the Emancipation Proclamation. Sarah Breedlove would later grow up to be forever known in history as Madam C.J. Walker, not just America's first, black, self-made millionaire, but the first woman of any race or rank to become a millionaire through her own efforts.
Being poor, black and a woman in the 19th century southern states of America, Sarah learns early on the harsh realities of racism and extreme poverty. After being orphaned at seven years old, Sarah clings to the words of her dying mother and takes them with her throughout her life's journey. After a race riot leaves her first husband dead, and after her second husband's extreme abuse, Sarah finally finds inner strength through her church, through her life-long friend, Jessie, and through her daughter, Lelia.
With her mother's lessons in tow, an extreme love and unfaltering faith in God, and a life-altering experience equated only to divine intervention, Sarah Breedlove builds an international empire. Her claim to fame – due to her own massive scalp and hair problems, Sarah invents hair and beauty products exclusive to the black woman. Enduring three marriages and countless abuses, Sarah perseveres. With daughter Lelia, and best friend Jessie by her side, Sarah becomes known as Madam C.J. Walker and soars to heights that only white men in America have the privilege of enjoying. But however successful Madam Walker, she never forgets her humble beginnings and becomes one of the great philanthropists of her time. She incorporates in her every-day life and her every-day business practice the concept of helping lift others to succeed.
Revered for her vast wealth and business genius, yet doubted for her race and gender, Madam C.J. Walker secures a place in history with her inspirational and true rags-to-riches story that transcends race, gender and cla