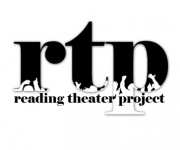 Speakeasy (2014)
Enter the Diamond Mine, a speakeasy that could be straight from Reading in 1920.
We've got a hot jazz trio, our very own Vaudeville troupe, and bootleggers seated at the next table. Though national prohibition of alcohol had passed, Reading was living up its reputation as a wide open town. As the years passed, Reading changed.
Speakeasy is a play that follows Reading from 1920 to 1933, through several characters' stories.
The Duchess, who owns and runs the Speakeasy, the Diamond Mine, faces a changing landscape, as the FBI comes in, the Depression hits, and prohibition is eventually repealed. Max Hassel, the legendary Beer Baron of Reading, and his brother, feels the boom of prohibition in his breweries, but when the FBI raids come, he moves out of town and gets involved with the "Big Boys." Georgia, a factory worker and daughter of an alcoholic, faces her own life changes as her Pa finds and loses work at local factories as times change and more automation comes to industry.
The project was researched and developed by the Reading Theater Project collective, written by Sue Lange, our playwright in residence, and composed by Chris Heslop, our music director and 1920s jazz expert. The play was directed by Artistic Director Vicki Graff. The venue, the Historic Olympian Ballroom in West Reading, became the speakeasy. The audience enjoyed beer and wine at their tables as the watched the play and became part of the speakeasy.
Additional Websites: http://www.facebook.com/ReadingTheaterProject