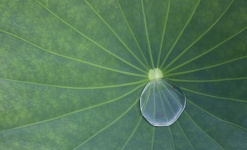 The Anacostia Project
The Anacostia was once a river teeming with fish, turtles and aquatic mammals that nurtured a rich biological community including native peoples descendent from the Algonquin tribe. But history descended upon the Anacostia when the Chesapeake Bay became one of the first centers of European colonization. First deforested and polluted by agricultural runoff, then forgotten and polluted further by urban runoff, the Anacostia diminished to one of the nations most denuded river ecosystems. But change is afoot.
A growing grassroots revival and renewed interest by municipal and county governments to restore this river has brought hope to the Anacostia and the many people and wild species that live along its shores. This river has the potential to be a natural gem supporting improved quality of life, economic improvement and habitat for plants and animals of the region. Surprisingly, there remain long stretches of the river, (which lies almost entirely within the Washington D.C. metropolitan area), that have not been developed.
But this moment is a crucial one. Prince George's county, where much of the undeveloped watershed land lies, is looking for a broader tax base and pressure is mounting for residential development. What happens here in the next five years will determine the future of this iconic river. Smart development, public awareness and incentives for protecting the Anacostia could help it rebound, to become healthier than it has been since the founding of the nation's capital.
The Anacostia Project aims to help local non-profits and governments build a visual campaign to mobilize community support around the river, to document current efforts to restore the river, and encourage local leaders to make the Anacostia a priority.
Additional Websites: https://www.facebook.com/AnacostiaProject?ref=hl