Employment Opportunities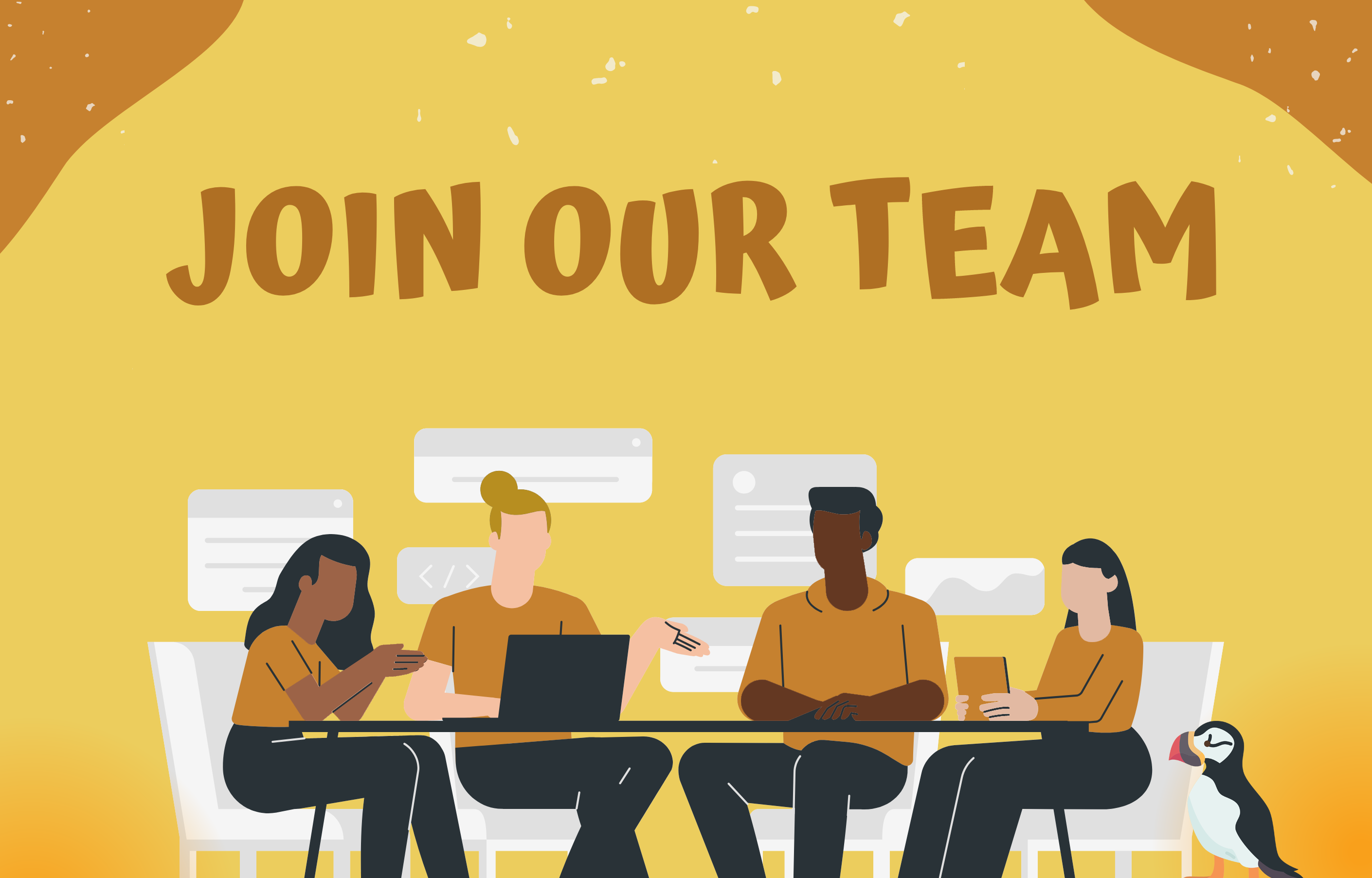 Thank you for your interest in The Puffin Foundation and Cultural Forum. Currently we have one open position.
The Puffin Foundation Controller
Background:
The Puffin Foundation, Ltd. seeks a Financial Controller who shares our commitment to support artists and organizations doing meaningful work that aligns with our mission. Our grantees create cultural events and works of art and engage in educational and community outreach that addresses vital issues such as the climate crisis, civil rights, social and economic justice, and discrimination in its many forms. We currently have an overall budget of under $5 million which includes $1 million of traditional operating expenses and operates with less than 10 employees.
The Controller, reporting to the President, is responsible for overseeing the Finances of The Foundation in creating and maintaining accurate and timely nonprofit financial reports for the organization through managing the general ledger, maintaining an accurate trial balance, preparing financial statements, management reports, and managing grants and contracts. The Controller will lead the day-to-day finance operations, compile financial statements and reports, implement policies and procedures, and perform The Foundation's accounting functions. The Controller's skills and participation will also be solicited and valued as an important contributor to select Puffin projects.
Core Responsibilities:
• Manage Puffin's financial affairs and compliance as well as provide organizational assistance in Foundation activities such as budgetary review of grant applications and other Puffin projects.
• Prepare timely internal and external financial reports as required; prepare monthly, quarterly, and annual financial statements.
• Lead the timely month-end closing process and work closely with Puffin's Office Manager and Grant Manager to complete all general ledger postings. Post and reconcile all bank accounts, investment/brokerage accounts, etc., and prepare related schedules and analyses.
• Manage day-to-day accounting operations including payables, payroll, fixed assets, cash flow management, electronic cash transfers, reporting and forecasting.
• Oversee the payroll process, manage, and maintain compliance with federal, state, and city regulations, filings, reporting requirements, and company policies; reconciliation of payroll related accounts and W-2 information.
• Assist with grant disbursement and contract management systems, track Grantee restricted funding, meet deadlines and compliance requirements, create reports for the Puffin Board including project budgets and reports, financial status reports, variance analysis, and grant closeout documents and any reports required for the Puffin management team.
• Prepare timely creation and analysis of organizational and budgets in consultation with the Puffin Board.
• Manage the annual close including the annual accounting and tax return preparation processes, produce reports, reconciliations, schedules, and other documents in a timely manner for the annual accounting.
• Prepare all schedules and assemble all documents required by our CPA firm for preparation of our annual not-for-profit tax returns, and if the need should ever arise for preparation of reviewed or audited financial statements and tax audits. In addition, the controller is expected to prepare any miscellaneous tax reports, such as the New Jersey Annual Report, Census Reports, and Unclaimed Property Tax Reports, etc.
• Support the Puffin Board in the creation, documentation, implementation, administration, and maintenance of accounting and business processes, and other related policies and procedures and monitoring of reporting and tracking systems.
• Leverage strengths of, coach, supervise, and provide leadership to the Puffin Board and Puffin Staff to maximize and reach optimal individual and organizational goals.
Qualifications/Education/Technical Acumen:
• Minimum of five years' accounting experience, preferably with at least two years not-for profit experience and or public interest organization experience and with at least 1 year in a leadership role.
• Solid experience coordinating accounting activities and managing reporting, budget development, cash flow management and analysis, of brokerage accounts, accounts payable, general ledger, and payroll.
• A track record in grants management as it relates to compliance and reporting requirements for grants to individuals and organizations is beneficial.
• Exceptional attention to detail is required; keen analytic, organization and problem-solving skills which allows for strategic data interpretation.
• Ability to work independently and collaboratively with others in a fast-paced environment.
• Effective and polished verbal and written communication skills along with strong interpersonal skills.
• Demonstrate the highest level of integrity and dependability with a solid work ethic and a solution-oriented approach.
• Possess superb organizational skills with the ability to effectively manage multiple projects and competing priorities.
• Bachelor's degree in accounting.
• CPA a PLUS but not required.
• Proficiency in nonprofit and fund accounting software, QuickBooks is preferred; as well as related software including Filemaker, ADP Payroll and MS Office Suite applications. Knowledge of grant software is a PLUS.
• A good understanding of Generally Accepted Accounting Principles.
Location/Work Schedule:
The Puffin Foundation's main office is currently located in Teaneck, NJ with a new office expected to open in Brooklyn, NY this year. The Controller position is a 'part-time' opportunity. The Controller is expected to work in a Puffin office, for a maximum of 24 hours per week. The assumption is that the three eight-hour days per week will be: Tuesdays, Wednesdays and Thursdays at the Brooklyn office with approximately one day per month at the Teaneck office. Occasional change of workdays and/or work locations will be permitted and infrequent remote work from home days will also be allowed.
The candidate will be required to travel to the Atlanta, GA area for initial training. This would be for one 3-day trip during the first month of employment.
About Us:
The Puffin Foundation, Ltd. has sought to open the doors of artistic expression by providing grants to artists and organizations who are often excluded from mainstream opportunities due to their race, gender, or social philosophy and by direct programming and events at the gallery and exhibition space located at our offices. We're particularly interested in art that educates the public on topical issues. For example, projects that seek to enrich and inform the public on important subjects such as our worsening climate catastrophe, health care, social justice, civil rights, and other contemporary issues facing the country and our planet that some organizations might hesitate to fund. The Foundation also gives special consideration to communities that are under-served by the arts.
Our organization is committed to ensuring a diverse staff; women, people of color, immigrants, LGBTQ + people, older adults, and people with disabilities are encouraged to apply. We do not discriminate based on gender, race, color, creed, religion, age, ethnicity, sexual orientation, gender identity and expression, transgender status, marital status, national origin, domestic violence victim status, genetic information, disability or handicap, veteran or military status, or any other characteristic protected by law.
Compensation:
Target annual compensation will be commensurate with experience and be based on the 24 hours per week work schedule. Target base salary compensation will in the $60,000-$70,000 range. Since this is a part-time position, in accordance with our staff manual, the controller will not be eligible for company offered medical and other benefits.
In addition, The Puffin Foundation, Ltd. conducts an annual performance management process. As part of the annual performance management process candidates will be eligible for a merit increase along with a potential small discretionary bonus. Merit increases and discretionary bonuses are performance based and economic conditions will also be considered.
Application Process:
Please email your resume directly to Kevin Kurtz () for consideration. Candidate qualifications will be reviewed and if selected for an interview candidates will be contacted directly by Kevin.