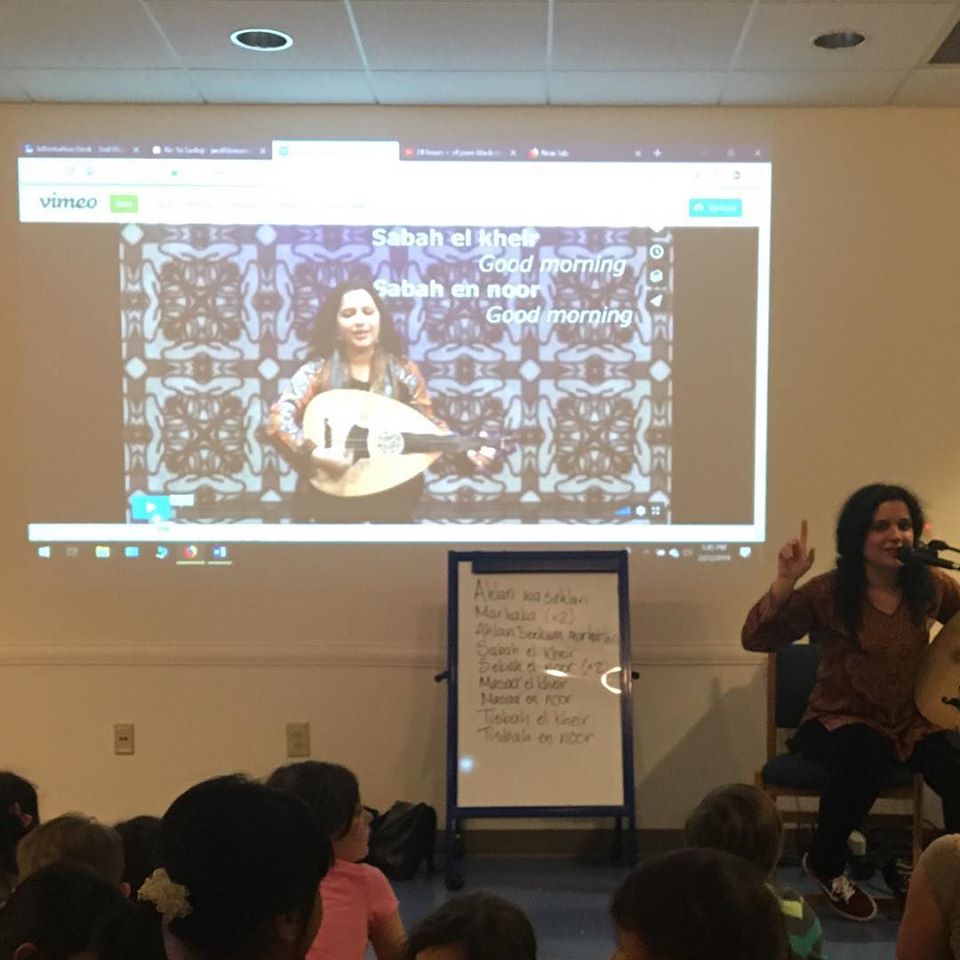 BloomingSongs Video Project
Awarded the Puffin Foundation Grant in August 2017, BloomingSongs commissioned artist, Haran Kim, to combine her media production printmaking skills to create a music video for Dena ElSaffar's
"Ya Sadiqi, My Friend." The music video serves to teach children, educators, and families basic
Arabic phrases of friendship through words, images and gestures. The Monroe County Public Library, Openhearted (openheartedcampaign.org), and Reimagining Opera for Kids (rok.kimcarballo.com) partnered with BloomingSongs during the video production.
The video was filmed in our local Monroe County Public Library's sound and video studio. Five families participated in all, two from the Openhearted Campaign. The Openhearted Campaign is a local organization that seeks to provide positive and educational opportunities towards Muslim awareness. During the filming, these five families gathered with Dena El Saffar and learned Abi Grose's movements for "Ya Sadiqi." Once the filming was complete, Haran Kim added subtitles, images, and final edits. The video was premiered at BloomingSongs' Bloomington Bicentennial Celebration and shown to over 100 people, a combination of adults and children. El Saffar and Olivo were interviewed by WFIU to promote the release of the video. Now that the video is complete, it is available to educators, families and community centers. In fact, the video has aired April 18th, 2020 as part of a virtual concert, sponsored by Reimagining Opera for Kids. The video has been presented at the Indiana Music Educators Association Conference, IU Jacobs School of Music's Musical Beginnings, South Central Indiana Association for Youth and Childhood teacher in-service, and schools throughout the country.