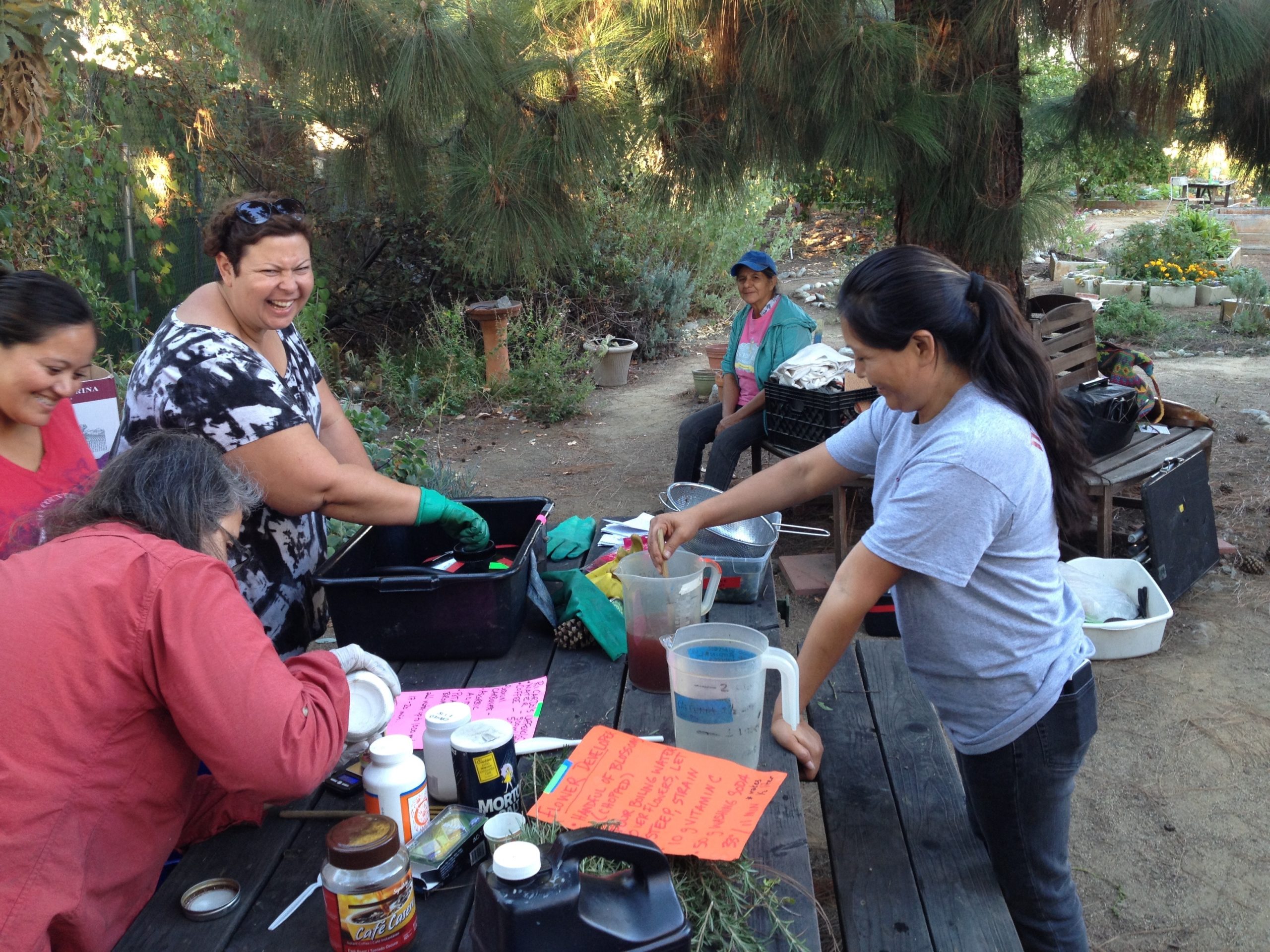 Cinema Organica: Growing Community Films
Cinema Organica: Growing Community Films is an innovative media arts project that combines urban green space, organic plant chemistry and Super 8 filmmaking to create collaborative experimental films celebrating land, food, and gardeners of all ages in the greater Los Angeles area.
In the face of rampant development and gentrification, these short, handmade films shine a light on the importance of community access to healthy, organic food by inviting diverse and traditionally media-marginalized populations to create analog films about their gardens using innovative eco-friendly processes that incorporate plant material from the gardens themselves.
The project involved a series of free filmmaking workshops at school and community gardens throughout the greater Los Angeles area. Using old school Super 8 "home movie" cameras, the gardeners worked together to shoot a series of images and then processed this analog footage on site using fruit, flowers and leaves from the various garden plots. In substituting indigenous organic material for toxic chemical developing agents, participants created vibrant works of art literally rooted in community, culture and the environment.