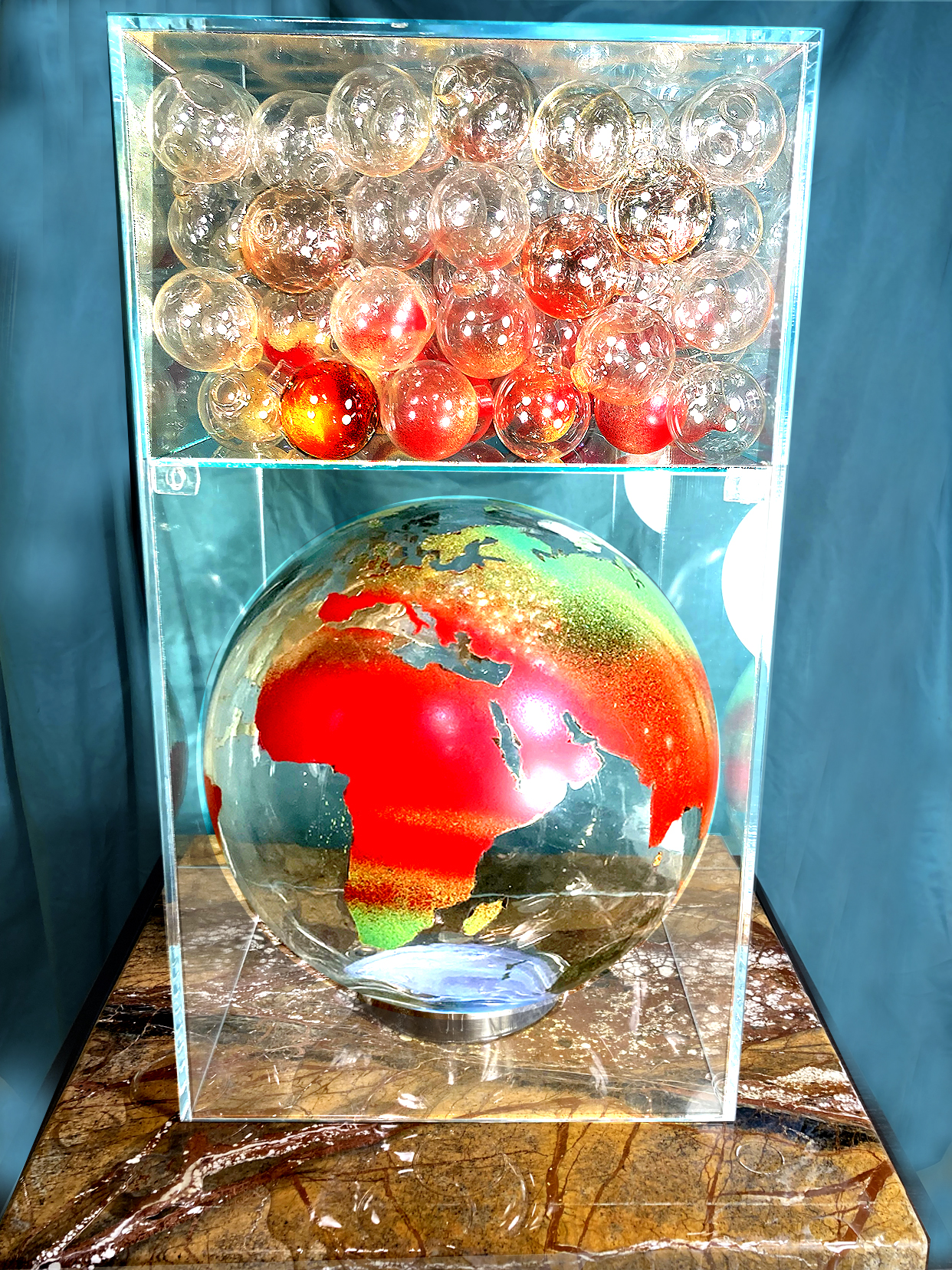 Climate Change… the future is TODAY!
Anthropomorphic (man-made) Climate Change is the greatest disaster that threatens man's existence today. What we as a global community do or don't do will affect the very existence of mankind and all 'life' on this planet. We are the FUTURE… and the future is TODAY!
(3) Dimensional representation of Earth chocked with damaging levels of 'carbon dioxide and methane' gases. 3D sculpture (15" x 15" x 20"), plexiglass 5 sided box, glass globe, spray paint, acrylic, polyethylene acrylic on a polished Brazilian granite base.