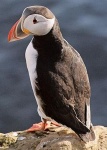 COnversations With Time
My project is a series of drawings on canvas and two paintings, linked to my participation in CONVERSATIONS WITH TIME, a collaborative project in West Baltimore.
CONVERSATIONS WITH TIME / MAY I SEE YOUR ID is the project of Alternate ROOTS members Theresa Cunningham (GA), doris davenport (GA), Omari Fox (SC), Gwylene Gallimard (SC), Jean-Marie Mauclet (SC), Taye Beasley (SC) and Domonica Covington (SC) with Timothy Bridges, Sterling Brunson and the Bon Secours Silver Seniors, Q and the Bon Secours GED program in Baltimore, Sasha Gallart and the Harlem Schools Student Government. Together they developed a very participatory inter-generational piece, based on a creative booklet and a series of casual meetings, organized workshops and artistic explorations, bringing about a safe space for listening, reacting, acting, creating and learning. The piece may be composed of three parts or acts: the first one led by people over 60, the second by people under 25 and the third by everyone, including whoever is in between. The two 20'x8' paintings will be based on my filming the endless rows of boarded up houses in West Baltimore. I will translate and transfer parts of the film in still panoramics on canvas and add elements I will have noticed during my wanderings, whether they come from stories, abandoned items, people I will meet or all visible efforts at revitalization. My techniques will be photo-transfer using mat-medium, transparencies on veil material, acrylic and sewn elements.
Additional Websites: http://alternateroots.org