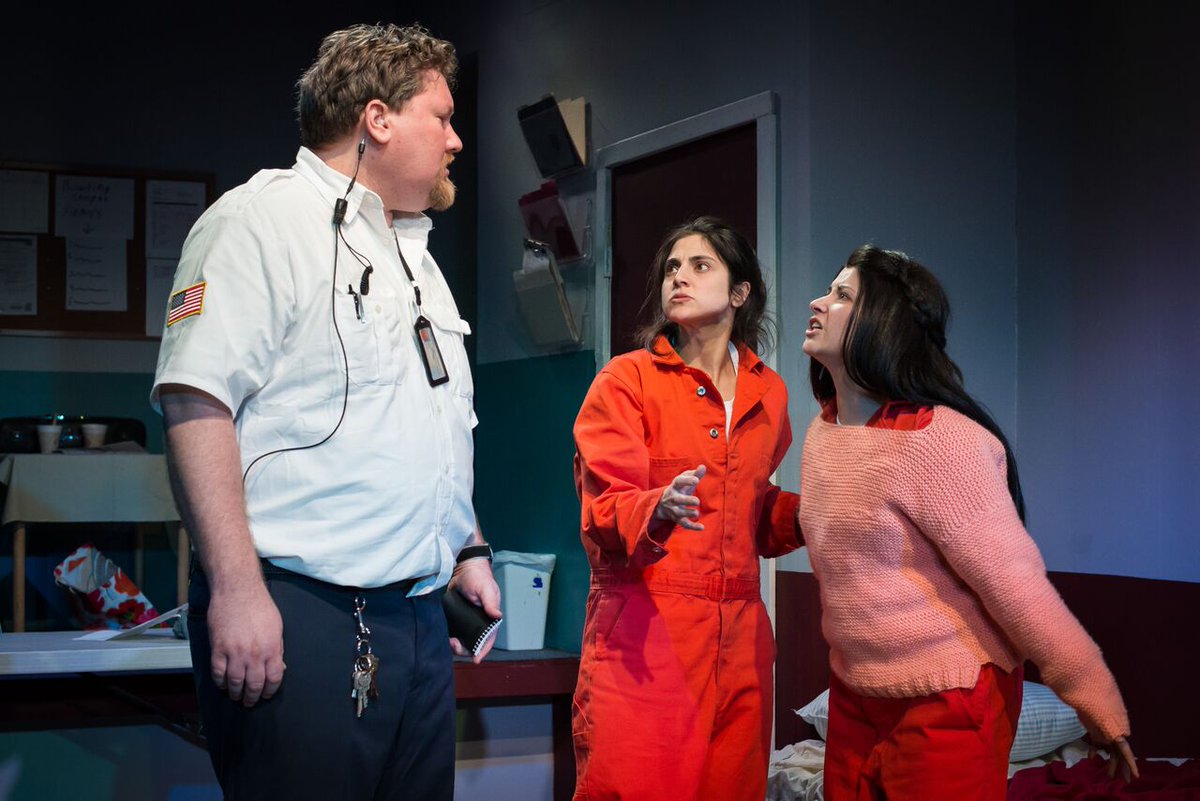 Detained
Northern Manhattan's UP Theater Company presented the world premiere of Detained, by Rose-Mary Harrington, directed by Washington Heights resident Nancy Robillard, at The Garret at Fort Washington Collegiate in Upper Manhattan from April 11-28, 2018.  Originally titled Hutto, after the detention center where the play is set, the play takes place in 2006. The Department of Homeland Security has opened the first family detention center for undocumented immigrants – at a former prison in Texas, surrounded by razor wire fencing and operated by the nation's largest for-profit corrections company. None of the detainees have criminal records, yet they are treated as if they do. They're required to wear orange prison jump suits. Their meals, recreation, and family time are rigorously regulated. Their communication with the outside world is strictly limited. There is no privacy. This is the world of Detained, in which Doug and Maria, teenagers from different lands, forge an alliance to help each other's families survive incarceration and escape deportation. In the face of oppression and humiliation, the teenagers unite against a deeply fractured system in their fight for freedom.
Following select performance, audiences engaged in a talk back with representatives from the Legal Aid Society and the Northern Manhattan Coalition for Immigrant Rights.
UP Theater Company has developed new plays and fully produced professional theater to its community in Northern Manhattan since 2010; fully producing 12 world premieres, and gaining attention with its diverse theatrical endeavors. In addition to full productions, other programs include cunning adaptations of The Canterbury Tales and summer readings of re-imagined classic plays; Showing UP opportunities where artists share their works in progress; Dead of Winter Reading Series: the audacious "Subway Wedding," and the annual Onward & UPward gala benefits.