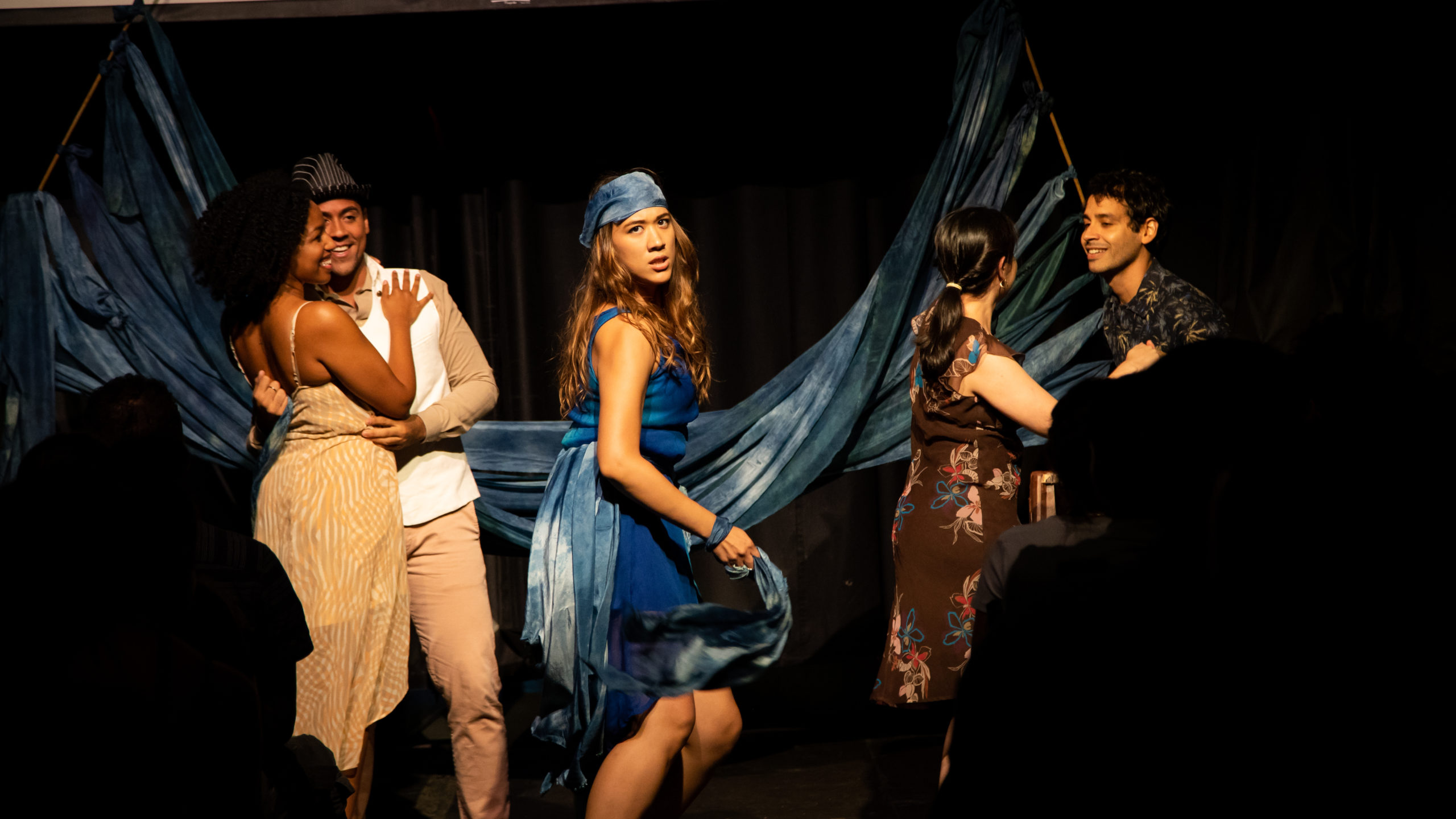 diásPoRa (previously "Riqueño")
diásPoRa was co-produced by Paint Theatre and the Nuyorican Poets Cafe in July 2018, with grant support from the Puffin Foundation, and Carnegie Mellon's BXA and Modern Languages departments. The play has been presented at WRCT 88.3FM Barrio Latino program (2017); workshopped at Carnegie Mellon's Playground Festival (2016, 2017); and created through SURF Fellowship (2016).
Read more about the 2018 production at La Escena and Falso Mutis.
Music Score : Pedro Emanuel Franco Fraticelli
Direction : Zoe Clayton
Production : Paloma Sierra
Co-Production : Nuyorican Poets Cafe, Paint Theatre. Puffin Foundation
Scenic & Costume Design : Domitille Angoulvant
Media Design : Sophie Chen
Cast : Lluvia Ilusion Almanza, Carolina Arboleda Escobar, Ara Celia, Benjamin I. Cardona, Eduardo Rivera Otero
Photography : Kyle Breen