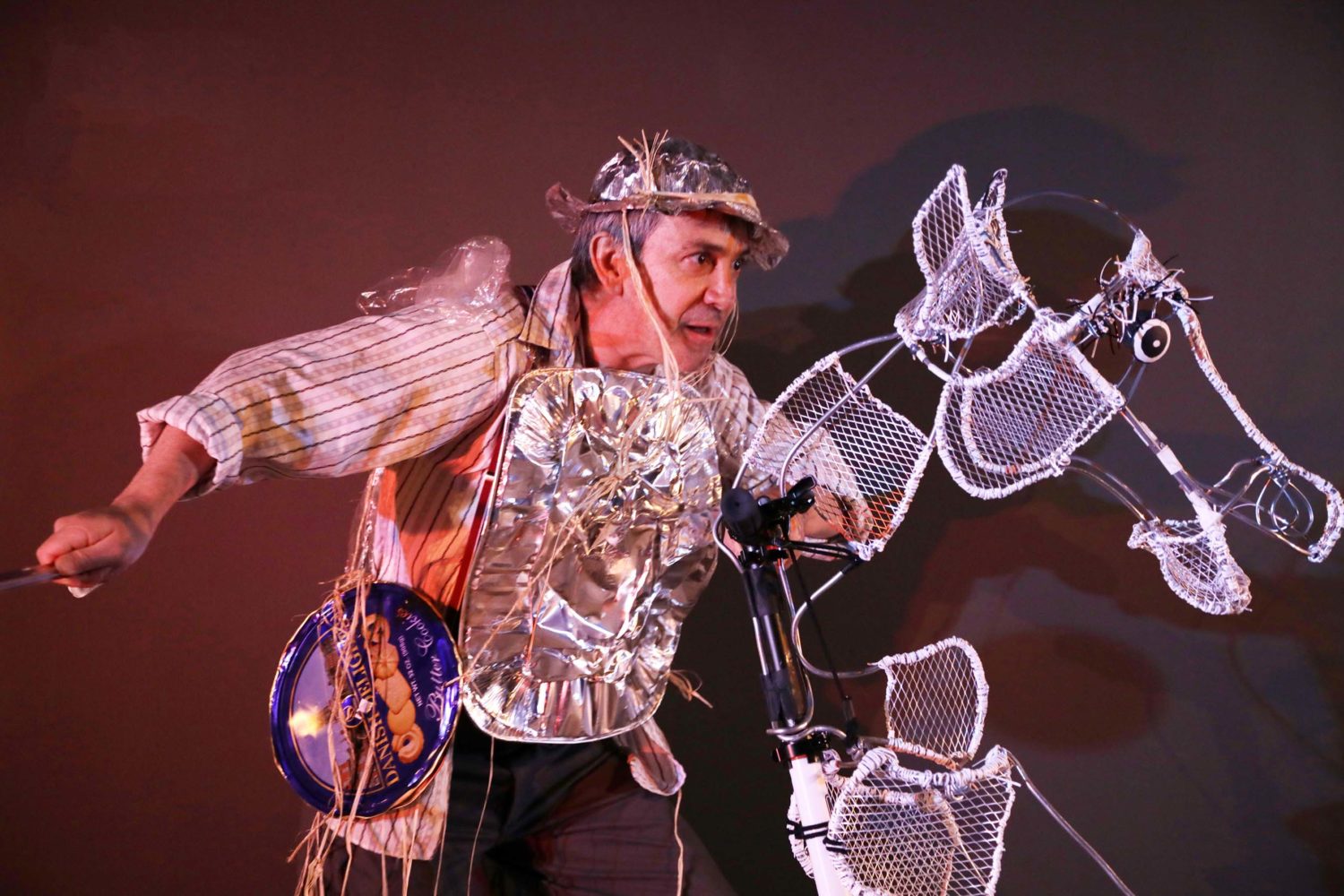 Don Quixote Takes New York
Loco7 reimagines this classic text, with puppets, dance and music to show the audience that no dream is too impossible to obtain and that with hope and heart you can conquer fear.
Don Quixote and his friend Sancho Panza travel the five boroughs of New York City on a quest to save the world from evil forces and protect Lady Liberty. The audience follows Don Quixote as he explores New York City in his quest for love, honor, liberty and justice for all.