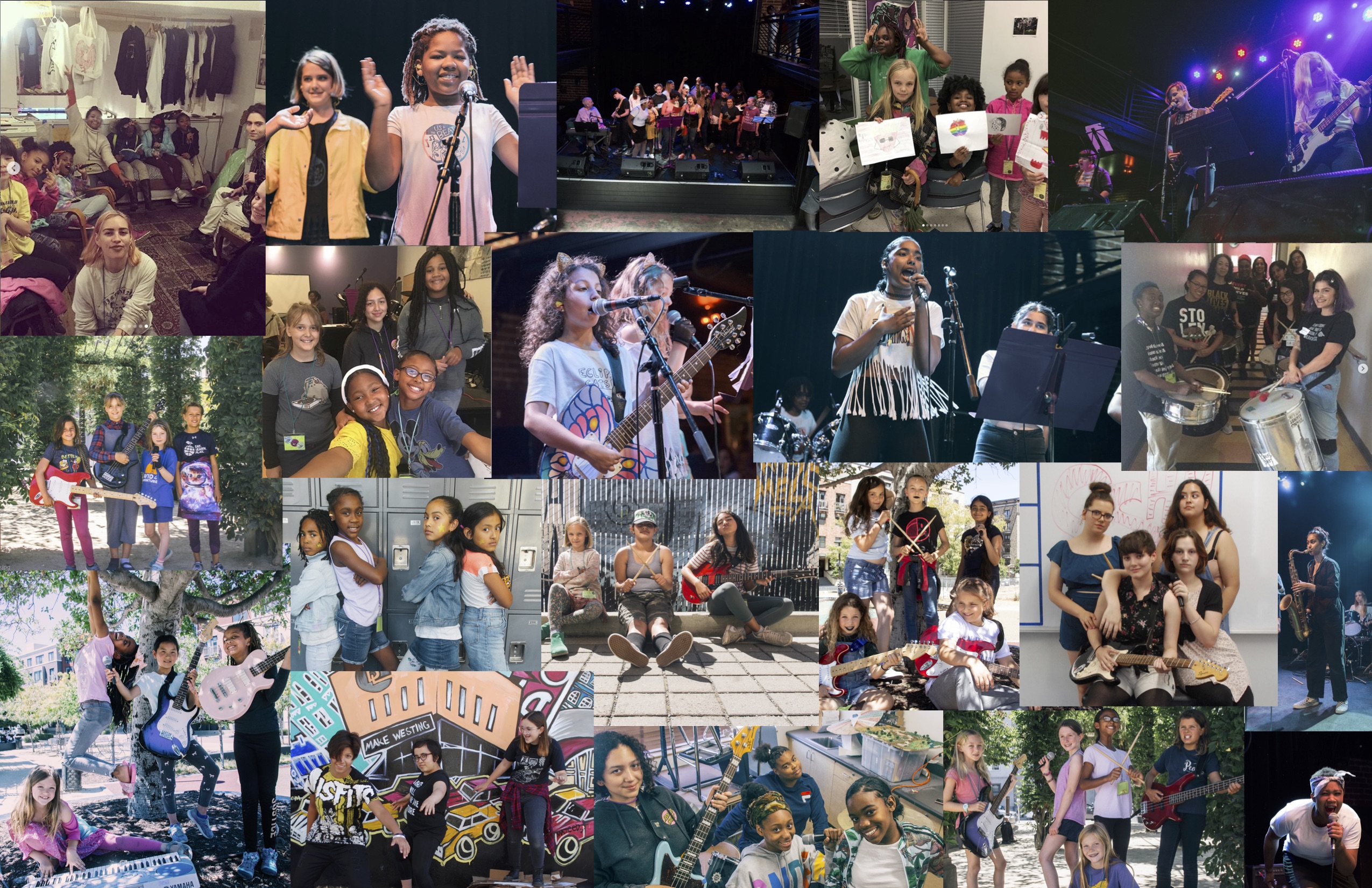 Girls Rock Summer Camp
Bay Area Girls Rock Camp (BAGRC) empowers self-identified girls, trans, and non-binary youth through music, promoting an environment that fosters self-confidence, creativity and teamwork. BAGRC provides a unique combination of opportunities: high-quality music education offered by female/LGTBQ mentors; the chance for youth to write and perform original songs in the genres of their choice; empowering workshops exploring identity, creativity, and community; a supportive environment where youth of all backgrounds feel comfortable expressing themselves; and financially accessible programs, where no one is turned away for lack of funds. 
Our innovative approach to music education differs from more traditional programs, which utilize an expert/novice teaching model focused on technical skills. At BAGRC, we offer a curriculum that encourages creative exploration with an emphasis on process, not perfection. This approach makes music accessible and engaging to youth of all ages and skill levels, and helps us reach youth who might not flourish in traditional music programs. We believe music creates a common language that helps youth connect across differences as they discover their own unique voices and learn to make positive choices for themselves and their communities.