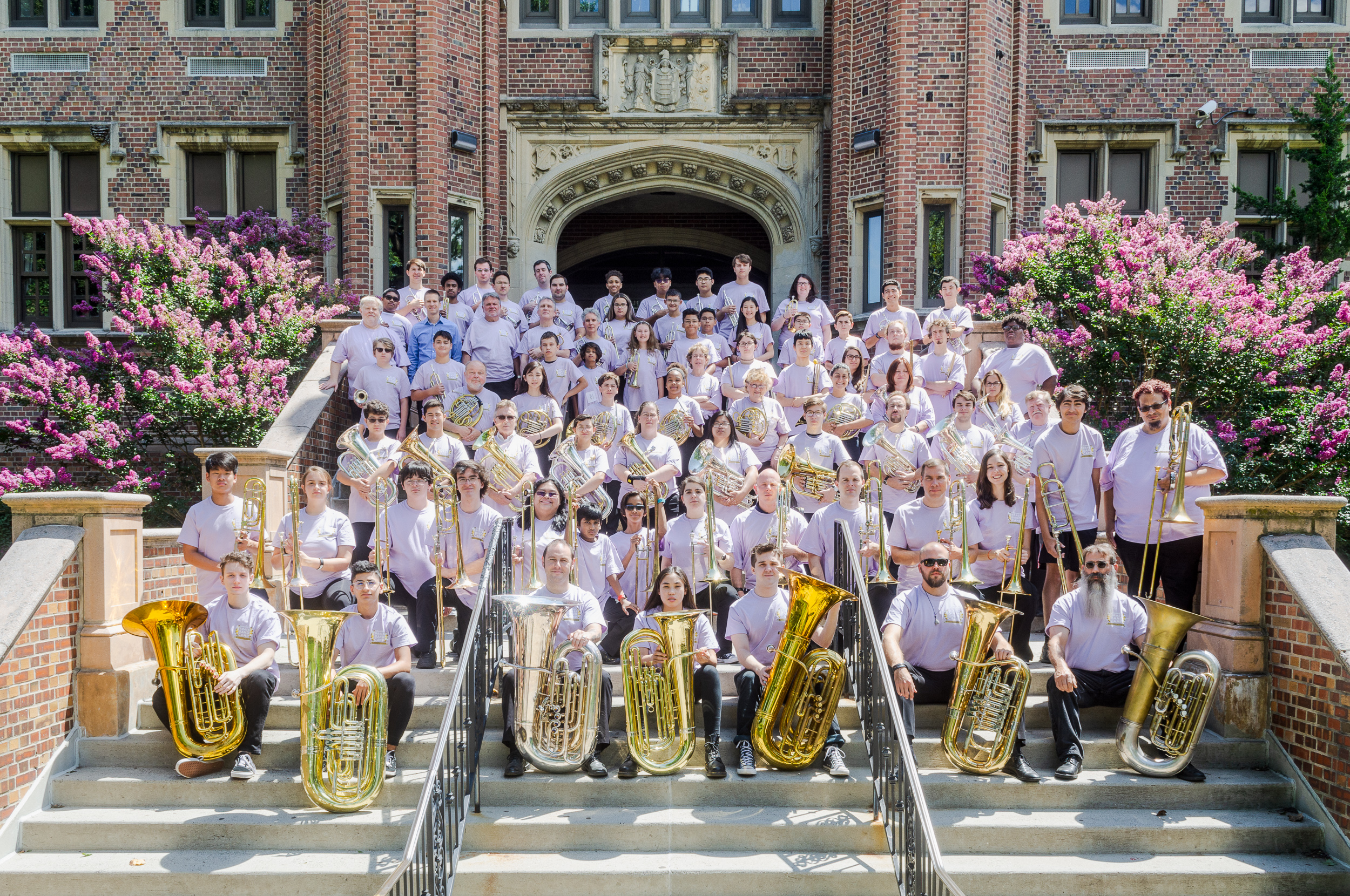 Gramercy Brass Band Camp
In 2005, the award winning Gramercy Brass Orchestra of NY launched a one of a kind opportunity for young people to spend a full week of intense training in ensemble performance repertoire and techniques. Aspiring young brass and percussion players from all over the NY/NJ area make their way each year to have this close interaction with Gramercy Brass Orchestra of NY. Each say is filled with rehearsals, performances, music clinics, lunch and free time. Our summer institute closes with an annual BRASS SPECTACULAR Finale Concert, combining all ensembles, students, faculty and guest artists in one truly amazing event!
In addition to daily interaction with members of Gramercy Brass Orchestra (all professionals,) Gramercy Brass Band Camp is visited by some of the most sought after brass musicians in the world. Guest appearances have included, Saturday Night Live Orchestra Trombonist, Steve Turre / NY Philharmonic Principal Trumpet, Phil Smith / Metropolitan Opera Principal Horn, Joseph Anderer / Trumpet Legend and Recording Artist, Allen Vizzutti / World Acclaimed Composer and Conductor, Johan de Meij /  Trumpeter, Head of Brass Studies at NYU and Teaneck resident, Wayne du Maine / Principal Trombonist of the Calgary Philharmonic (Canada), James Scott / Euphonium Soloists of the West Point Military Academy Band, Jason Ham and Phil Broome /  Jazz Trumpet Artists, Freddy Hendricks, Jonathan Saraga and Tony Kadleck / Renown Conductors and Composers, Pat Burns and Tom Davoren / and many others.
Principal members of Gramercy Brass Orchestra and Gramercy Brass Band Camp Faculty include, John Henry Lambert, Founder and Music Director / Mike Fahie, Trombone, Composer and Assoc. Professor of Jazz Trombone Studies at New England Conservatory of Music / Max Morden, Trumpet, Composer, and Head of Brass at Caldwell University / Lee Ann Newland, French Horn and NY Area Freelance performer and Band Director at Teaneck HS /  Robert Sacchi, Tuba and NY Area Freelance performer / Rob Fournier, Low Brass Clinician and NY area – Broadway Freelance performer and Band Director – Secaucus H / Ellis Berger, Adrienne Ostrander, Dan McMillan and Jon Lango, Percussion Specialists.