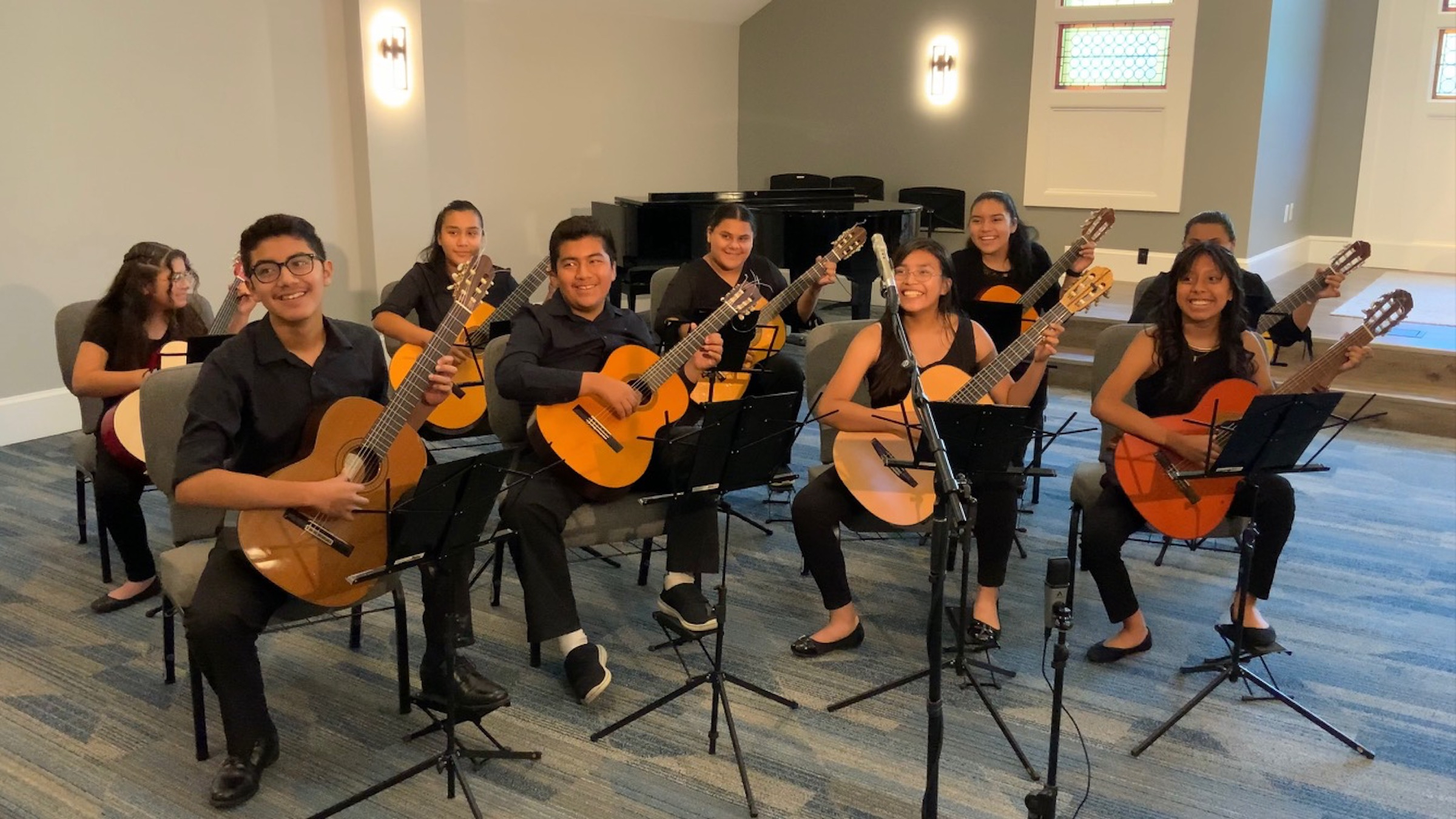 Guitars for Change
"Guitars for Change" is an after-school program for at-risk, immigrant children. The children receive free guitars and lessons in an after-school program. The parents/caregivers of these children work long hours and most children do not have a parent/caregiver waiting for them at home after school in the afternoon.
What do we hope to accomplish? Plain and simple: We want to keep them away from any gangs through an activity that they want to learn – free guitar lessons.
The result of learning music is well documented. It provides kids with coping skills and it gives them a way to express feelings through the joys and excitement of music making. It gives them a sense of belonging to play in an ensemble, along with friends.