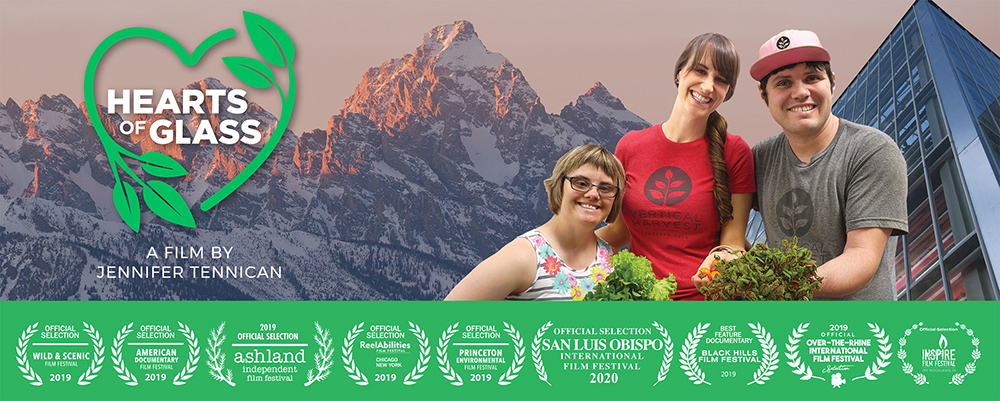 Hearts of Glass
"Hearts of Glass" is a plunge into the critical first 15 months of operation of Vertical Harvest (VH), a highly innovative experiment in growing crops and providing meaningful employment for people with disabilities.
VH is a vertical farm built on 1/10 of an acre at an elevation of 6,237 feet. The high-tech hydroponic greenhouse is located in Jackson, Wyoming, a mountain town with extreme seasonal fluctuations in weather, population and demand for goods and services.
Business drama is interwoven with the personal journeys of individuals who are part of an underemployed and underestimated group, adults with intellectual and developmental disabilities. Plants and people grow together in this intimate portrait of one community's attempt to address timely and pressing issues around local food production, inclusion and opportunity.
Jennifer Tennican is the Director/Producer of "Hearts of Glass." To learn more about the film, please visit: heartsofglassfilm.com
Slow Food in the Tetons served as the nonprofit fiscal sponsor through production and post-production. To learn more about Slow Food in the Tetons and their mission, please visit: tetonslowfood.org