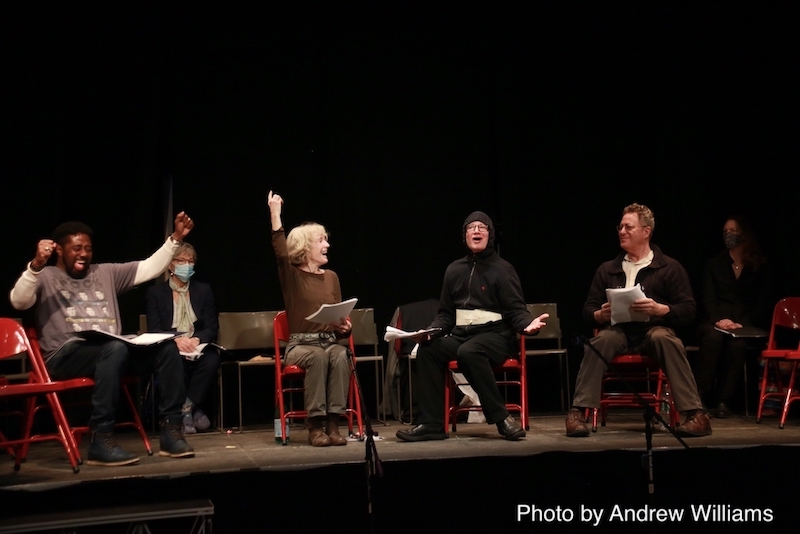 Imagining the Future
The plays on the theme "Imagining the Future" presented on November 14th, 2021, for our program: THE ROCK THAT NEVER RIFTS by Nathaniel Blake Johnson, CLIMATE KARMA UPLOADED by Ann Mary Mullane, UPLOADED: OR THE HOMINIM 3000 by L.R. Laverde-Hansen, VANISHED by Howard Pflanzer, ESCAPE by Lionelle Hamanaka. VIRTUAL THEATRE PRESENTATION: OBITUARY 2121, by Kathleen Potts.
Photo from VANISHED by Howard Pflanzer includes from left to right
JR. Carter (Raymond), Beth Griffith (Sigma), Bill Kozy (Woof) and Aron Bederson (Voice).