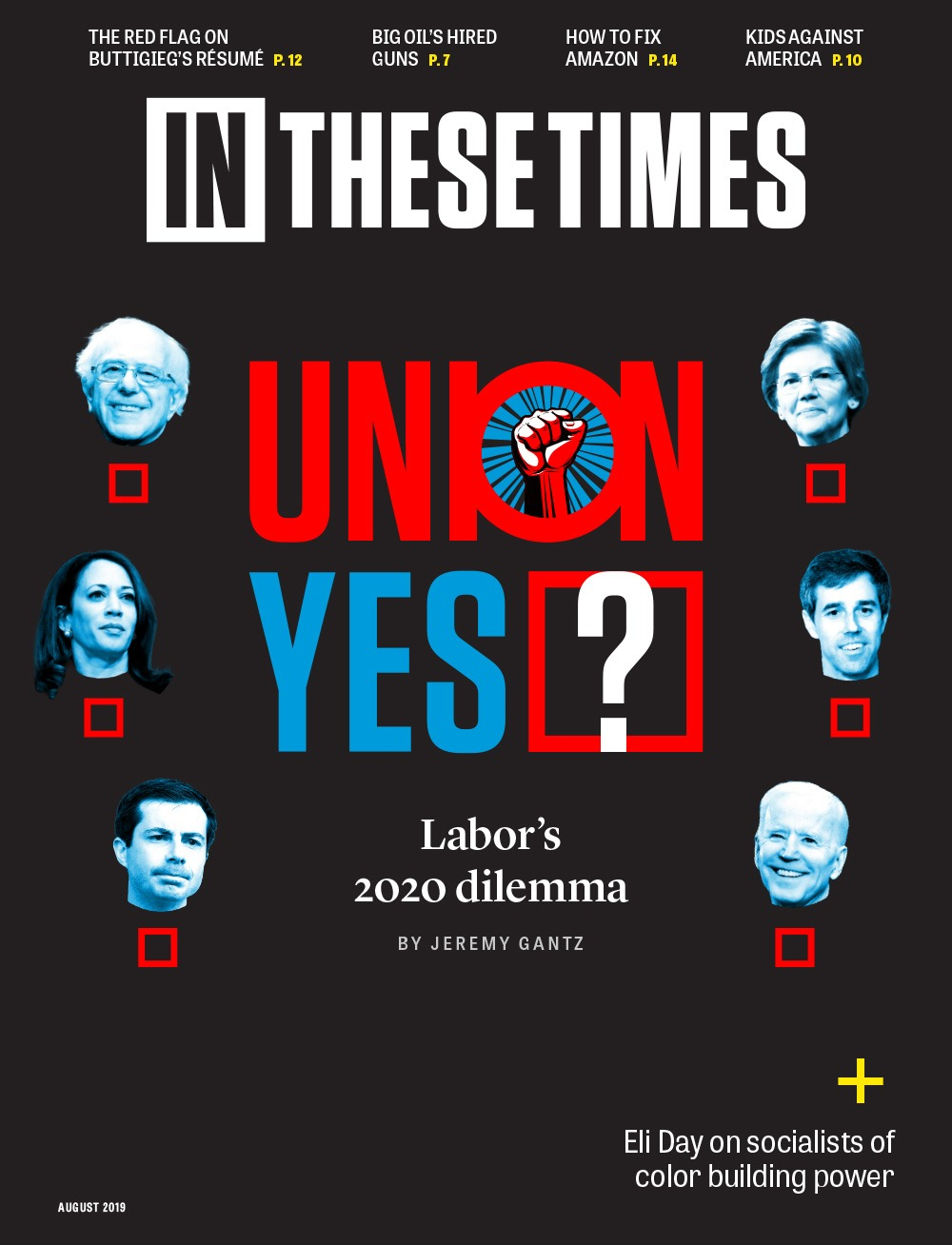 In These Times Growth Plan
In These Times was founded in 1976 on the belief that no political movement can succeed without its own media. Our mission is to provide news and analysis that informs, educates and orients the progressive movement. This is the goal for each article we publish.
Through our monthly print magazine and online content, we offer high-quality political coverage, investigative journalism, labor reporting and a platform for policy debate. Our journalism—which you can't find anywhere else—is trustworthy, rigorously fact-checked and independent of corporate influence.
We know that the more people we reach with our journalism, the larger the progressive community can grow. So, in 2010, In These Times partnered with the Puffin Foundation to develop and execute an ongoing Growth Plan. The strategic purpose of the Growth Plan is to enhance In These Times' circulation efforts, building our readership and fueling the progressive movement.
Enhancing our circulation efforts includes improving every aspect of our circulation program—from renewal rates to direct mail campaigns to organizational partnerships to gift subscription programs. We work with a circulation director to test different subscription models and audience-specific messaging.
As a unique source for labor reporting, In These Times is especially committed to serving America's union households with the latest news about how workers across the country are organizing for better wages and working conditions. With support from the Puffin Foundation, we offer free magazine subscriptions to union members, who, according to our surveys, now make up a full 50% of our subscriber base.
Over the past decade, In These Times' Growth Plan has been met with great success. Since 2010, our number of print subscribers has grown more than five-fold—from 9,853 to a height of more than 50,000 following the 2016 election. In addition, our website is now seeing more traffic than ever before, with more than 800,000 readers in March 2020.