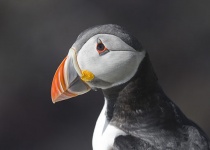 INTERNAL BLEEDING Workshop
A note from the playwright: INTERNAL BLEEDING is a story about family, forgiveness and the universal yearning for approval, which transcends ethnicity, gender and presence/absence of a disability. I was thrilled to have this opportunity to re-imagine the play — with support from the Puffin Foundation and others — casting a disabled actor in a lead role which I originally wrote as both disabled and non-disabled.
Since the story is told in a non-linear way, when I first thought of doing this, it was clear that the challenge would be that the character of "Benjamin", in the present, has paraplegia and is a wheelchair user, but in the past, he is an Olympic bound gymnast. Though casting two different actors had been suggested by some as a possible approach, I did not want to send the message that this character became a different person after his injury. I honestly was not sure what would work when I first proposed the workshop, but I have now done a rewrite that makes the story emerge from Benjamin's point of view in the present, making it a certain kind of memory play — and I've found that this has made the storytelling deeper and more meaningful in ways that I never really considered before. I was especially fortunate to have television/film star Daryl "Chill" Mitchell playing Benjamin, and the wonderful and wise Robert McQueen directing.
Though it is always assumed that a character who is written as disabled can be played by an actor who is not disabled — the opposite is rarely considered. It is my hope that with this work, we will set a precedent for trying to creatively find solutions to work with actors with disabilities.
INTERNAL BLEEDING is available for reading and production. Please visit my website for more information (www.christinetoyjohnson.com).
Additional Websites: http://www.inclusioninthearts.com