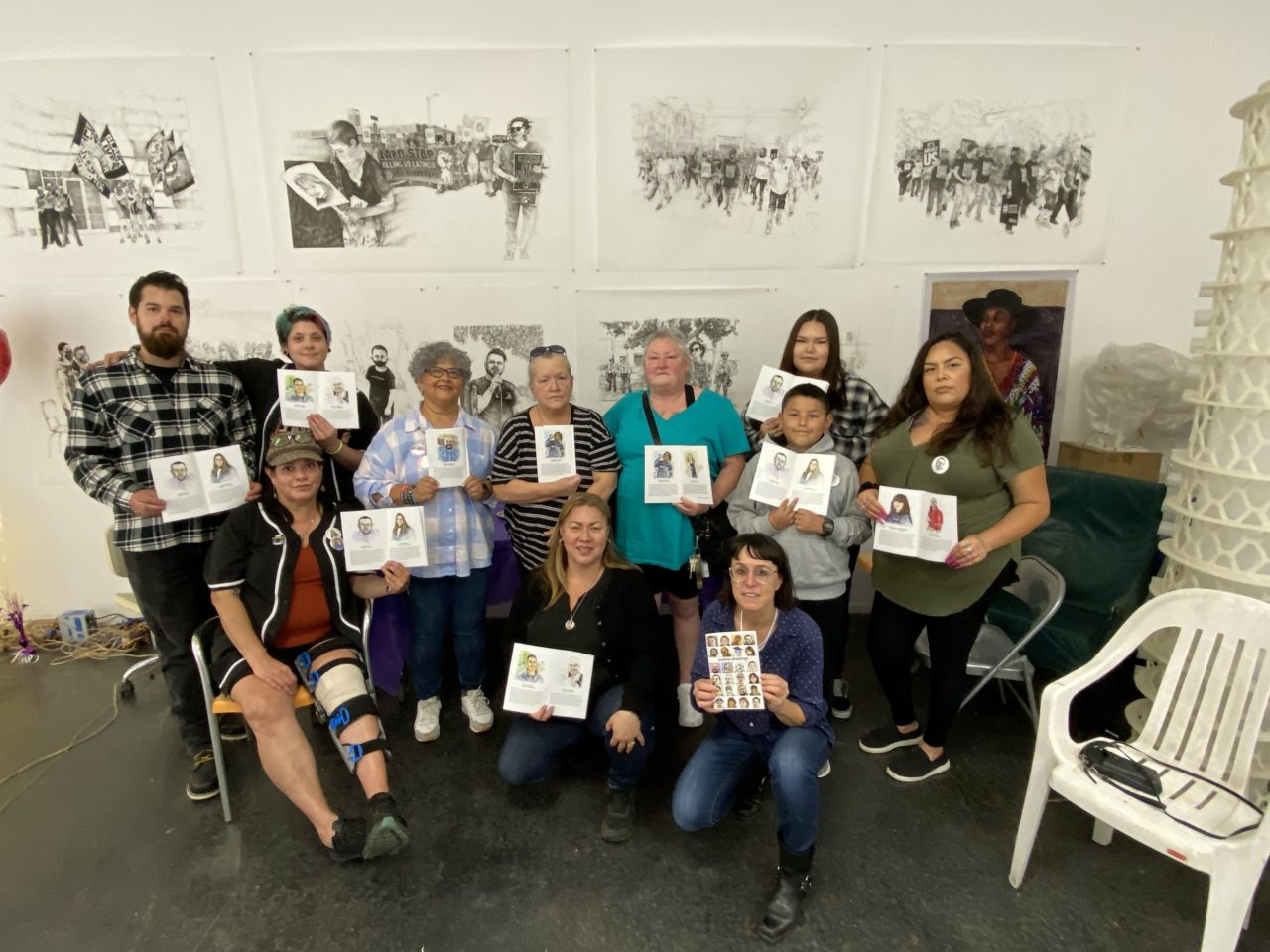 Justice Drawings
Justice drawings is a collaboration with families impacted by law enforcement violence. I make drawings of people who were killed by police, sheriffs, highway patrol, while in custody in prison and in jail, to help their families with healing and to support their fight for justice. The project is rooted in the activism and solidarity of Southern California impacted families, but anyone who has lost a loved one to state violence is welcome to participate in the project.
Families share photos with me and tell me stories to help me I understand who their loved one was. I try to show their lost relatives the way the families remember them— sweet, vulnerable, loving, full of promise, sometimes goofy, relatable and human. I want other people seeing the families' messages to relate to their loss as parents, siblings, aunt and uncle, spouse.
I have come to understand from moms and aunts and grandparents that their children are murdered twice— once by bullets fired into their bodies by the people who are supposed to keep us safe, and then by law enforcement's criminalizing of the victim in order to justify the use of force.
In addition to gifting the families the original signed artworks, I grant them an unrestricted license to use the images for any purpose: memorial, tribute or call for action, or to help raise funds for any purpose. I share the drawings on Instagram: @justice.drawings.
For the grant, I worked with 33 families on a small publication that shares my drawings of relatives who were killed alongside short texts written by the people who loved them. Andrés Dae Keun Kwon from ACLU SoCal wrote an introductory essay contextualizing the family-led movement for justice.
I am grateful to the Puffin Foundation for providing a platform for the important voices of the families and I am grateful to the families for sharing their loved ones. Please remember them and keep their names alive.
Download the PDF of Justice Drawings here:
https://drive.google.com/file/d/1v0f8Da4D7yS-mpqAhdgsmR7Sehtc7b7l/view?usp=sharing