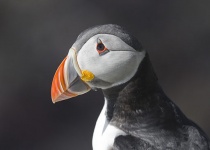 "Keep the Peace" Anti-Bullying program (2014)
Big Apple Playback Theatre (est. 2002) is an intergenerational, multi-cultural theatre company dedicated to serving underexposed populations in the New York City metropolitan area. We offer interactive performances and educational workshops to a wide range of communities in order to effect positive social change by building empathy and understanding through an artistic experiential process. Our mission is threefold: to build community, incite dialogue, and create entertaining theatre.
Playback Theatre is a spontaneous theater based on true personal stories told by audience members. It brings these stories to life using movement, text, metaphor, music and poetry.
Big Apple Playback Theatre brings our KTP program all over the New York Metro area. KTP is designed to help communities address issues and incidents of harassment and bullying. The model is based on research by the Norwegian psychologist and anti-bullying expert Dan Olweus, whose program focuses on empowering witnesses of bullying to take action.
BAPT's programs are designed to nurture empathy and inspire dialogue in both young and adult audiences; this is particularly true for Keep the Peace!, which has generated extremely positive responses from schools and community-based organizations through New York City and Westchester. In the words of a Corps Member from City Year New York, "The performances were remarkable and exceeded every expectation …Their improvisation was incredible; they took the students' real-life bullying experiences and enacted them."
A 4-minute video clip of the Keep the Peace! program is available at:

Hannah Fox, Artistic Director
Additional Websites: http://playbackcentre.org/