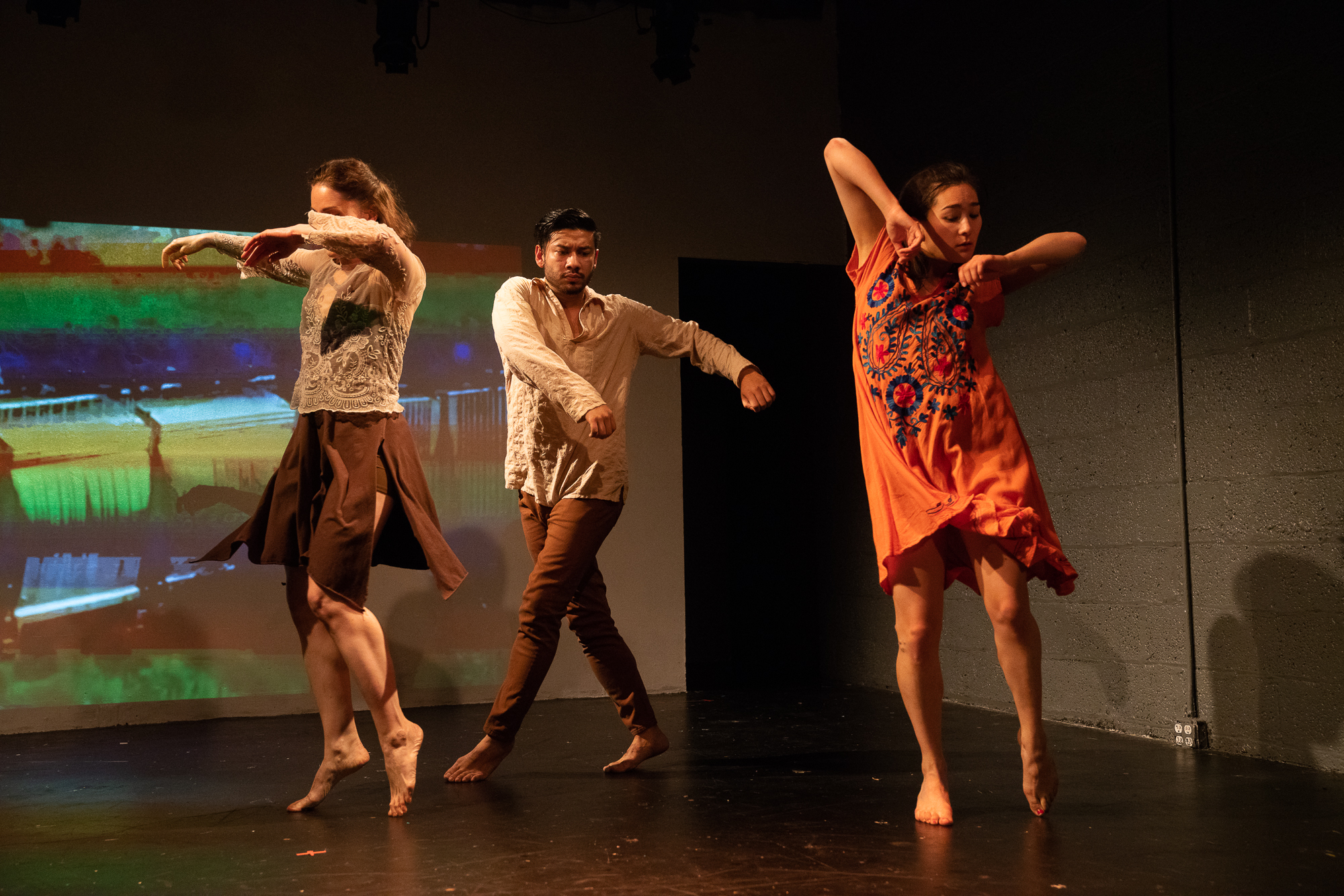 La Bestia: Sweet Mother
"La Bestia: Sweet Mother" is a multi-media theatrical exploration based on Tom Block's play of the same name, of one immigrant's voyage from her home in Tegucigalpa, Honduras through Guatemala and Mexico and into the desert of the USA, looking for a better life. The piece explores how today's story of immigration in America, and especially our turning away from our historic welcome of new peoples to this nation of immigrants, echoes timeless themes of "us" and "other," as told in ancient creation myths, from Babylonia to Egypt to Greece. Those stories — in which violence is presented at the center of creation — offer the underlying themes of the libretto, though taking place around the very real Central American immigrant conveyance, La Bestia freight train.
Specifically, the piece uses a poetic text, which wraps together themes from ancient myths with the skeleton of a contemporary tale. The narrative story is fleshed out through the dance and music and the interaction between the two. The piece included 2 dancers, plus the spoken word actor. A cello score created for the piece and video projections will complete the scene.
"La Bestia: Sweet Mother" educates about immigration concerns from the point of view of one female immigrant, using multi-disciplinary artistic performance as the vehicle. The name of the piece is taken from the series of freight trains which, in actuality, bring potential immigrants from the border with Guatemala through Mexico to the American border. As there are no passenger railcars, migrants must ride atop the moving trains, facing physical dangers that range from amputation to death if they fall or are pushed.
This piece is told as a bedtime story, mimicking the sugary myths we ingest as children. The musical component, created by Desiree Miller (cello) underscores the libretto (by Tom Block) with virtuosity and a variety of styles. The piece included choreographer Jessica Chen.