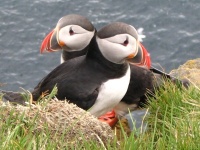 Lost Town
"Lost Town" tells the story of one man's obsessive search to get closer to his deceased father by uncovering the story of his family's town of Trochenbrod. First made famous by Jonathan Safran Foer's 'Everything Is Illuminated', Trochenbrod was the only all-Jewish town to ever exist outside of Palestine. Trochenbrod's 5000 Jews were obliterated by the Nazis, except for 33 townspeople who escaped the massacre there. This personal search triggers a resurgence of interest in the town and reconnects the few remaining survivors who hadn't seen each other in over 60 years.
"Lost Town" utilizes contemporary documentary footage, original animation, and survivor testimonials to tell the story of how far one will go to claim their sense of identity.
"Lost Town" was produced under the fiscal sponsorship of the Foundation For Jewish Culture and supported by George Lucas' Skywalker Studios.