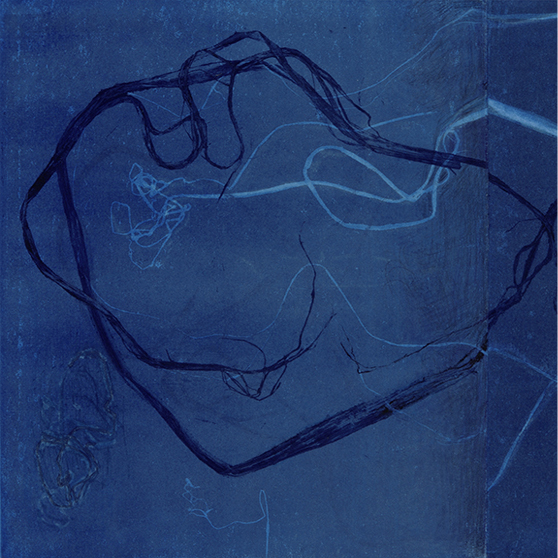 Map of Water Project
As water quality and quantity are changing, a feeling of urgency makes me wonder if someday we may need a map of water, not a chart for navigation but rather a diagram of its very essence.
For this project I continue a series of monotype prints and paintings, which sprang out of my fascination with an upside-down 12th century map of seemingly impossible geography. While exploring the concept of mapping, I came across the startling fact that much of water's systems are in peril, such as the rich microbial life that make up a staggering 90 percent of the ocean's total biomass, and yet they remain a mystery. Science is only beginning to understand how essential they are for a thriving ocean ecosystem.
An exhibition of this artwork titled: Mapping the Unknown, opened at Mitchell-Giddings Fine Arts in Brattleboro, Vermont, and will travel to the AVA Gallery and Art Center, Lebanon, NH in 2020. The publication of A GHOST OF WATER Poems by GennaRose Nethercott Inspired by the Art of Susan Osgood, coincided with the exhibition opening as well as the Brattleboro Literary Festival with readings and talks at the gallery and other venues.
My aim with this project is to conjure up the secret life of the deep, convey its serenity and otherworldliness, and plunge viewers deeply into the wonders of the natural world, raising their consciousness about our environment and water—balancing a lack on one side with a surplus on the other; drought and deluge; deep seas and parched rustbeds.
Video credit: Andy Reichsman, Ames Hill Film & Video Production
Photo credit: Rachel Portesi Photography
Video Description: Artist talk and poetry reading from the book A GHOST OF WATER Poems by GennaRose Nethercott Inspired of the Art by Susan Osgood, on BCTV.