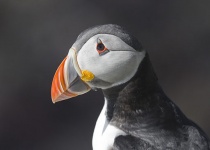 MendelsSongs: Stories of a Neighborhood
Every immigrant has a story, and some of the most gripping belong to those who fled Europe in the 1930s and 1940s to settle in upper Manhattan. Their true accounts of love, war, faith, and survival take center stage in this live, multimedia song cycle featuring music by Felix Mendelssohn and words by award-winning lyricist Alison Loeb.
Loeb collected actual oral histories from the vanishing German Jews of NYC's Washington Heights, setting her lyrics to Mendelssohn's "Songs without Words." Performed by a cast of professional actor-singers with piano accompanist, against a backdrop of current and archival neighborhood photos.