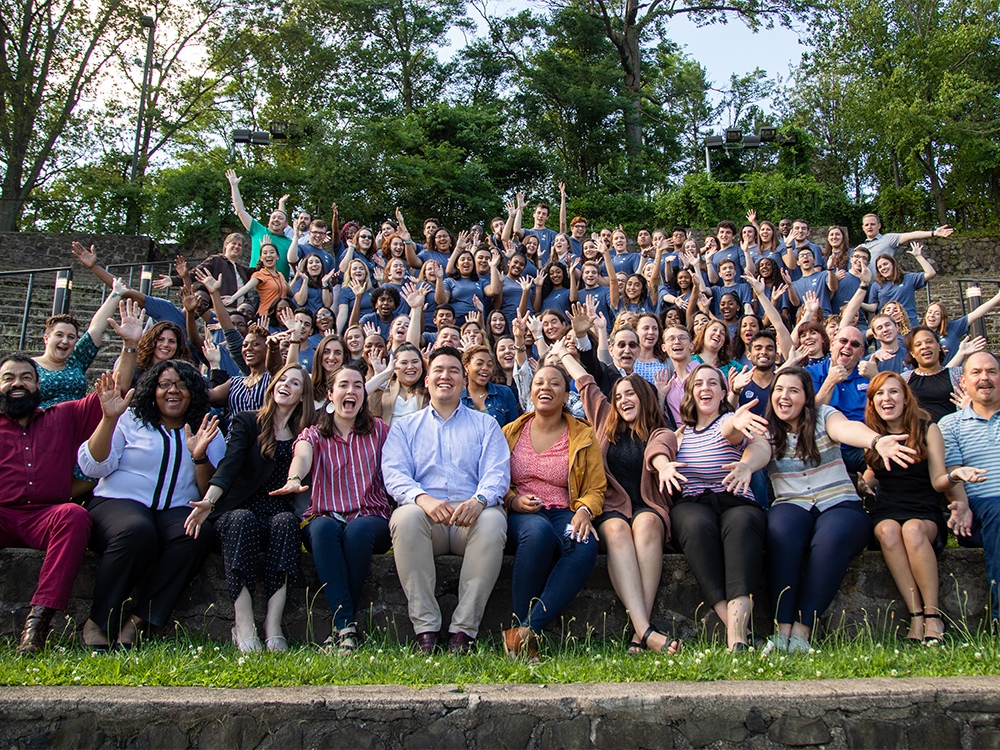 National Civic Leadership Training Summit
In order to prepare student Ambassadors to effectively engage their campus communities in student voter engagement, The Andrew Goodman Foundation (AGF) held its first Andrew Goodman National Civic Leadership Training Summit (NCLTS) in 2015. The NCLTS is a multi-day conference and movement-building opportunity for the Foundation's Andrew Goodman Vote Everywhere Ambassadors, Puffin Democracy Fellows, and other stakeholders.
Our 2018 NCLTS, made possible by the Puffin Foundation, built leadership skills across our network while laying the foundation for successful civic engagement work in the 2018-2019 academic year. The NCLTS also provided an invaluable opportunity to cultivate the knowledge, skills, values, socio-political identities, and relationships required for sustained civic leadership.
The 2018 NCLTS, held June 9-14 at Ramapo College of New Jersey—one of our partner campuses—was one of the largest convenings to date, with over 100 participants, including Andrew Goodman Ambassadors, alumni, Campus Champions, Puffin Democracy Fellows, staff, and invited speakers. The Summit featured panels, keynotes, and sessions—related to the overarching theme "Defending Our Democracy"—such as civil and voting rights experts, AGF staff, Campus Champions, Vote Everywhere alumni and Ambassadors. The sessions addressed topics such as alliance-building, voter registration, and GOTV, connecting civic engagement to career planning, campus action planning, and data reporting.