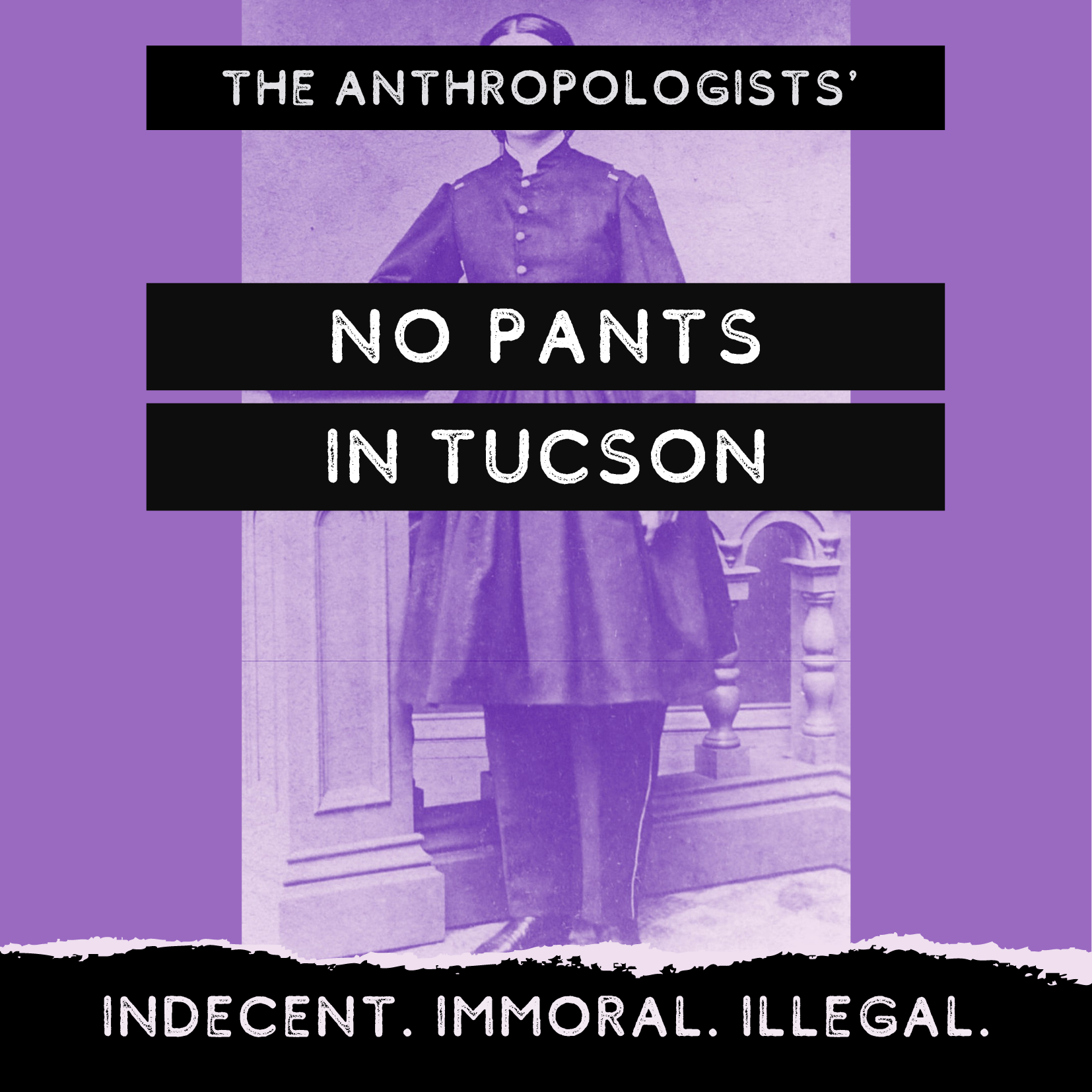 No Pants In Tucson
Founded in 2008, The Anthropologists is dedicated to the collaborative creation of investigative theatre that inspires action. Our work ranges from the urgent and uncomfortable to the whimsical and irreverent. We are the place where audiences go to grapple with challenging topics in unexpected ways. 
In our new subversive comedy, No Pants in Tucson, we draw upon blatantly bigoted state laws from the 19th and 20th centuries that made it illegal for women to wear pants in public. With a creative and producing team of women, non-binary, and transgender artists, we have excavated historical newspaper articles, legal text, and photographic archives to unmask the real lives impacted by these archaic laws. 
No Pants in Tucson premiered at the Mezzanine Theatre at A.R.T./New York Theatres, November 5-14, 2021.
With an irreverent, episodic approach traveling through the centuries, No Pants In Tucson is at turns joyful, harrowing and comedic. A diverse cast of four, brings overlooked histories to life: from cis to gender non-conforming, white and women of color – their appearances, romances, livelihoods – even personal safety – were all circumscribed by policy. By tracing the lineage from historic laws to contemporary policy, we unmask the multigenerational impact. 
No Pants In Tucson is a three-year project that explores the lives of real people from the late 1800s/early 1900s – women, non-binary, transgender and non-gender conforming people – who were targeted by laws aiming to control their bodies, drawing a direct connection to today's legal fight for bodily autonomy. Experience our free digital content series, No Pants Digital and learn more about the project at: www.theanthropologists.org.  
Recent attacks on reproductive and transgender rights have increased the urgency of confronting laws that target women, especially those who are most vulnerable, including women of color and transgender women. Ongoing protests in our country have spotlighted use-of-force-policing and punitive application of laws disproportionately directed at the bodies of the vulnerable, themes that echo throughout the stories we've excavated from the late 19th century. No Pants in Tucson contributes to an ongoing dialogue about public policy and gender.