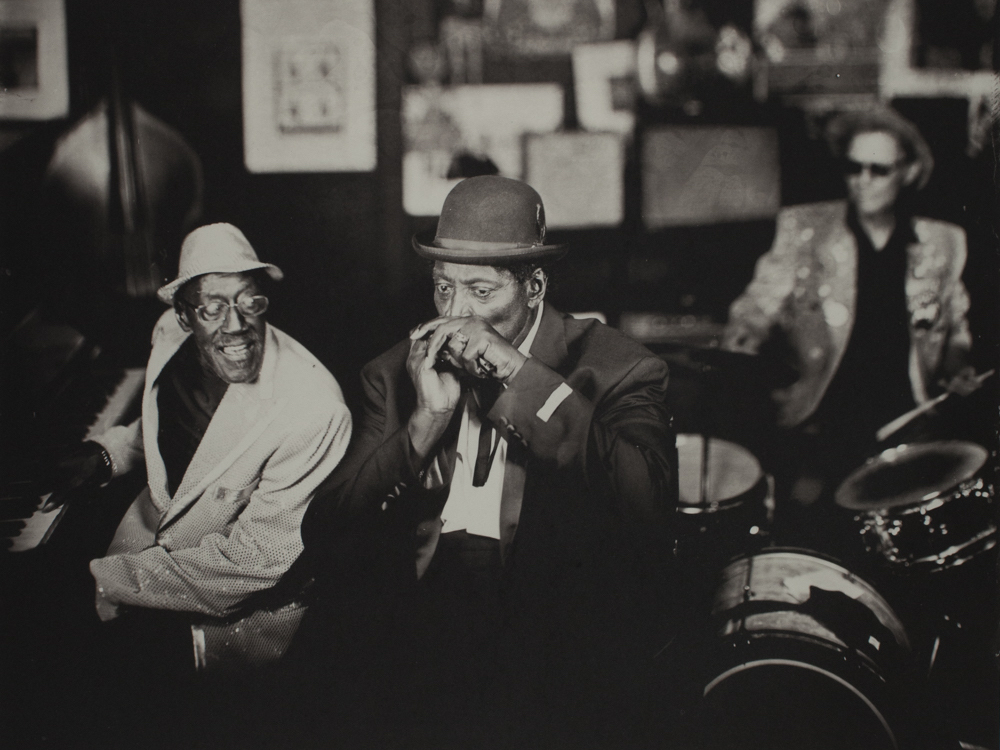 Our Living Paast
Timothy Duffy, in partnership with the Music Maker Relief Foundation, presents Our Living Past, a photography exhibit that shines a light on little-known roots musicians and their important contributions to our culture.
For 35 years, photographer Timothy Duffy has immortalized Southern musical heroes and the world in which they live. The images in Our Living Past were made with wet-plate collodion photography and printed with the platinum/palladium process.
These photographs capture the images and lives of the artists who carry forward the traditional music of their ancestors. The musicians included are often silenced by barriers of race, socioeconomic status, and isolation, leading the world to believe that their music has died out. Our Living Past challenges that notion through striking photographs capturing these musicians' artistic presence and vitality.
Duffy co-founded the Music Maker Relief Foundation in 1994 to preserve the musical traditions of the South by directly supporting the musicians who make it, ensuring their voices will not be silenced by poverty and time. Music Maker gives future generations access to their heritage through documentation and performance programs that build knowledge and appreciation of America's musical traditions.