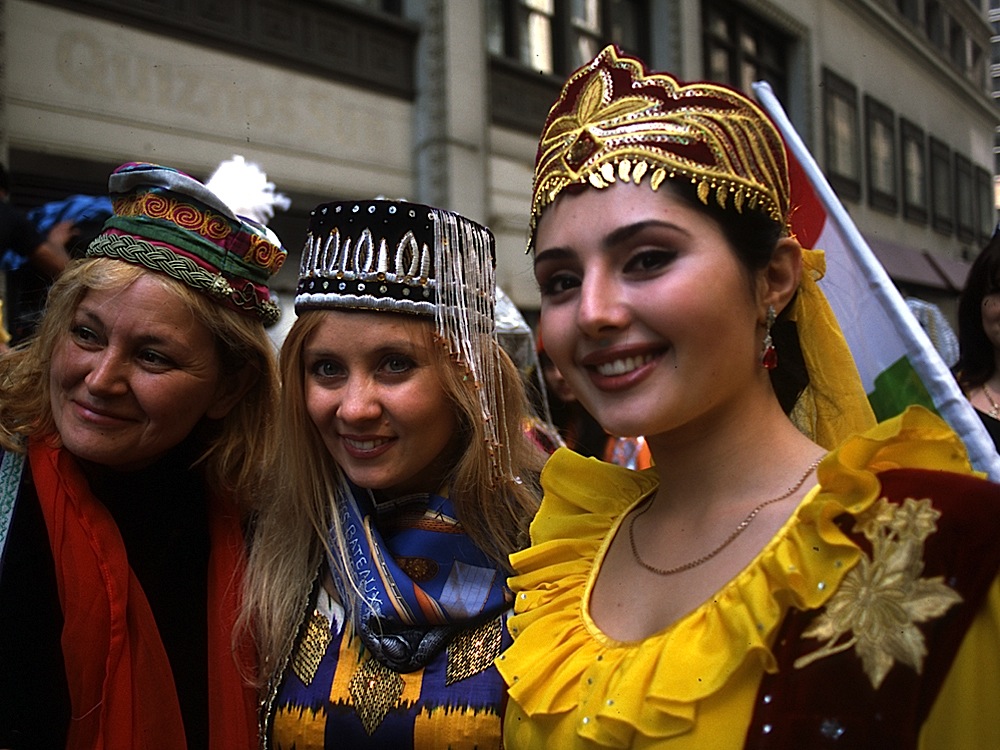 Parade
PARADE
Parades are a celebration of cultural identity and an affirmation of what makes a community unique. New York City is home to more parades than any other place in the world, with over forty different parades held in the city each and every year. They range from the Nigerian Parade to the Norwegian Parade, from the Memorial Day Parade to the Mermaid Parade and from the Bolivian Parade to the Brazilian Parade. These parades are a testament to the city's multi-culturalism and ethnic and social diversity.
Parade features photographs from forty-three unique parades that have taken place in the last two years. The emphasis is on the people who have come to watch the parade or are participants waiting on side streets for the parade to start. These include princesses and queens, marshals, bikers, flag sellers, marching band members, adult and child spectators. This is a project about people and about how the environment of a parade showcases each one of them as a piece of the mosaic that is New York City.
One of my main goals of this project is to represent the extent and diversity of the immigrant population living in New York City and to shine a light on how their behavior and presentation signifies the reality of life as an immigrant and their attitudes to both their "old" country and their "new" country. A metaphor, if you will.
List of Parades –
African
African American
Albanian
Bolivian
Brazilian
Chinese New Year
Dance
Dominican
Easter Sunday
Ecuadorean
Filipino
Gay Pride
German (Steuben)
Greek
Halloween
Hispanic
Honduran
Independence Day
Indian
Irish (St. Patrick's Day)
Israeli
Italian (Columbus Day)
Korean
Labor Day
May Day
Memorial Day
Mermaid (Coney Island)
Mexican
Muslim
Nigerian
Norwegian
Pakistani
Panamanian
Persian
Polish (Pulaski Day)
Puerto Rican
Scottish
Sikh
Thanksgiving Day
Three Kings
Veteran's Day
Vietnam
West Indian
About the photographer –
Paul Adrian Davies is a Manhattan-based street photographer with over twenty years experience who has lived in New York City since 1982. He is originally from Wales.
He is interested in a wide range of subjects and has photographed in many different parts of the world. He is particularly drawn to "communities" as a subject whether this be those communities represented by parades or other cultural communities such as rock music fans or sports fans. He photographs on analog 35mm film in both color and black and white.
His work has been exhibited in various galleries in both the United States and several different European countries. His images have been included in group shows at the New York Historical Society and the Museum of the City of New York. His photographs have also been exhibited at multiple branch locations of the New York Public Library and at local community centers and have been published both here and abroad.
He teaches photography at the Payne Whitney Clinic at the New York Presbyterian Hospital.