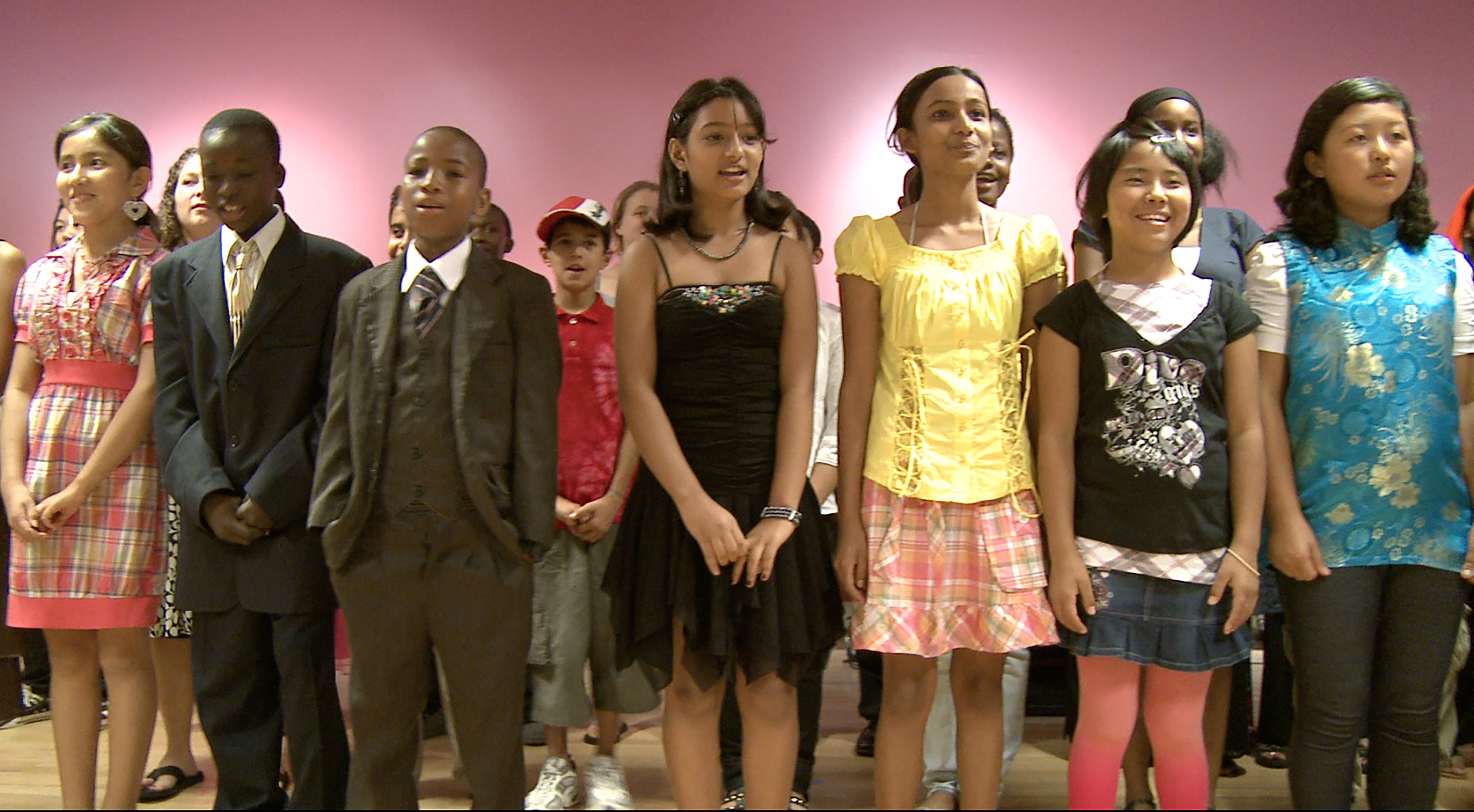 "Refugee Kids: One Small School Takes on the World"
REFUGEE KIDS: ONE SMALL SCHOOL TAKES ON THE WORLD is a short documentary by Renée Silverman and Peter Miller that follows students at a New York City summer program for children seeking asylum from the world's most volatile conflicts. The film presents an intimate, emotionally gripping account of the students' stories of escaping war and conflict and resettling in America, chronicling their triumphs and setbacks as their lives unfold over the course of one formative summer. REFUGEE KIDS humanizes complex geopolitics and depicts the challenges and urgency of immigration to America in an increasingly dangerous – and interconnected – world.
REFUGEE KIDS has screened on PBS stations across the country and in film festivals around the world. It won the Juried Award/Best Short at the Teaneck International Film Festival, Best of Festival/Short Documentary at the Immigration Film Festival, among other honors.
With the support of the Puffin Foundation, REFUGEE KIDS was made available to dozens of community organizations during a national impact campaign to spark conversations about the urgency of welcoming refugees and immigrants to America.