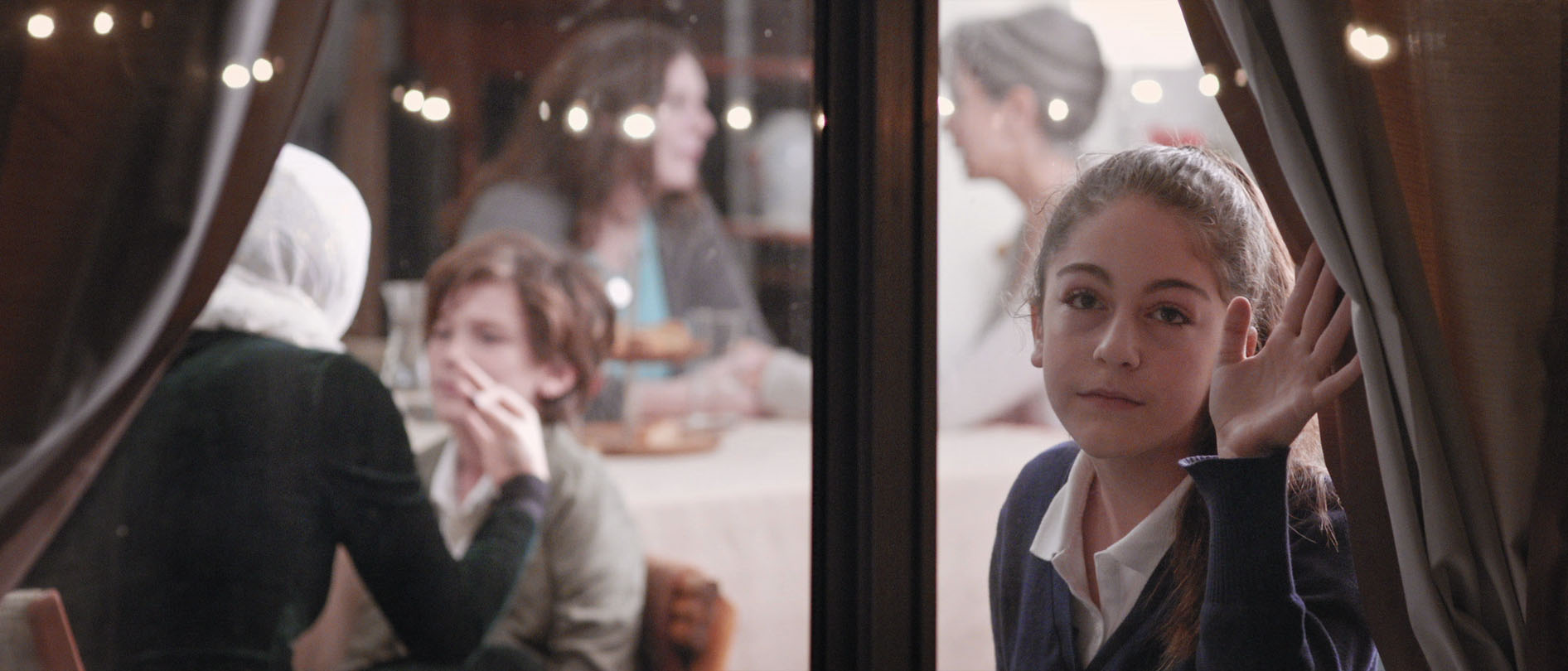 Searching Skies
Based partially off a true story, writer and director Vivian Hua (華婷婷)'s directorial debut, Searching Skies, boldly confronts a number of divisive current issues—including refugee resettlement, immigration, wartime trauma, child welfare, and toxic masculinity.
In the 8-minute drama, a Syrian refugee family is invited to the home of a Christian family for Christmas dinner, only to they find themselves caught between opposing viewpoints for and against their presence.  Striking performances come from the distressed refugee father, Hamza (Kal Maleh), and his loving partner, Amira (Nour Bitar)—both real-life Syrian refugees—as they are aggressively challenged by Derek (Tanner J. Gould), a self-righteous college student who struggles with his own familial complexities. Everything barrels downhill until, finally, an unexpected event forever shifts the course of the evening.
"Everyday, millions of people face, or are born into, tragedies which fall beyond their control, and mainstream media tends to dehumanize or overly simplify those local and global conflicts," says Hua. "When used correctly, film can offer more nuance and context, as well as serve as a jump-off point for real-life discussion."
"Social-issue films sometimes overemphasize their message at the expense of engaging viewers emotionally and cinematically," says Tony Kay, Film Critic for City Arts Magazine.
"Searching Skies works because it finds a core of universality in its subject matter, and Hua delivers the film with considerable confidence and craftsmanship."
Searching Skies was one of the primary catalysts for the The Seventh Art Stand, an ongoing national film screening and discussion series centered around civil rights—of which Hua is a Co-Founder, along with Seattle nonprofit Northwest Film Forum and NYC distributor, Abramorama.