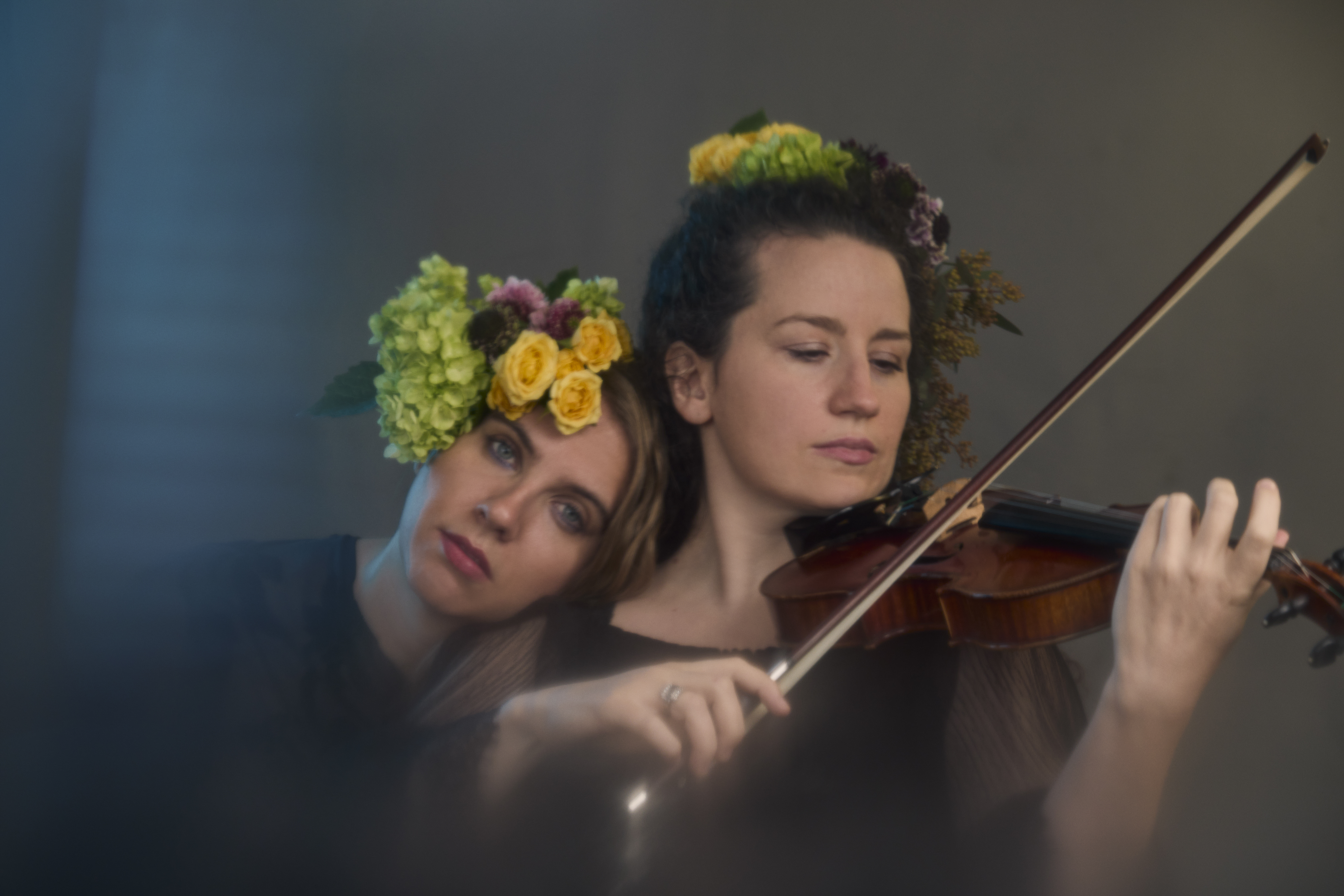 Shepherdess Released Debut Album in 2022!
Shepherdess is an ongoing duo project that is dedicated to amplifying voices that have yet to be heard in the classical chamber community. Every project that we take on represents voices, experiences, and perspectives of people of color and/or women-identifying composers. Our debut album was no exception.
Every single piece on this album is written by a composer that identifies as a woman or nonbinary and/or is a person of color, and we, Shepherdess, are also the producers of the album, ensuring every important role is being led by a historically underrepresented artist.
This album, entitled 'tinker, tailor', features seven new pieces written by people of color, women, and/or nonbinary composers for our specific instrumentation that has never been heard before on any professional recordings. Composers include: Annika Socolofsky, Paul Pinto, Luis FernandoAmaya, Annie Hui-Hsin Hsieh, natalie braginsky, Mary Prescott, Yaz Lancaster, and Bethany Younge.
Although we experienced some delays in our editing, mixing, and mastering process, we have still been able to schedule a 2022 release of the album. On Christmas Eve, December 24th, 'tinker, tailor' will be available on all streaming platforms, including Spotify, Bandcamp, Apple Music, and Google Play, to name a few.
We were able to pay all artists – not just musical artists – but our behind the scenes artists as well, including a graphic designer for the album cover, as well as the audio engineers who did our mixing and mastering. On top of that, we created promotional materials to not only help with the promotion of the album but materials that will help us schedule a tour in 2023 to promote the music and longterm spread the gospel of classical chamber music.