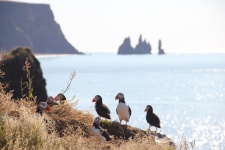 Shmuel Polonski CD of 1931 Soviet Yiddish Songbook Far yugnt/For Youth
Samuel Polonski, b. 1902 in Ukraine; age 17-20 served in the Red Army, by his early 20s was leading musical ensembles and choruses. Among his works are numerous compositions based on Jewish themes. He died at 52 in 1955, two years after Stalin. In 1931, there were Yiddish schools, theatres, choruses, the Jewish republic of Birobidzhan, and these 19 songs were published for use in the Yiddish school system and by Yiddish choruses. At that time in Russian, Soviet, and world history, this 29-year-old composer had reason to be hopeful. His songs for solo voice, small ensembles and chorus show a musicianship and modernity, even of experimentalism, a vocal and technical range that fall well beyond the capacities of a children's chorus. Some of these are more properly characterized as art songs. The lyrics are by the most respected names in the Soviet Yiddish pantheon: Itsik Fefer, Perets Markish, Izi Kharik, and others. Subject matter includes pastoral scenes, village life, collective farming, a woman tractor driver, the death of Lenin, the Red Army, machine rhythms of the factory, and seamstresses.
Performances of the complete set of songs in cantata form by Arbeter Ring/Workmen's Circle in L.A. and Tucson drew an enthusiastic response, given that only one song in this collection, "A krenetse," ever became widely known in the West. Yiddish culture enjoyed a spotty, tragic career in the USSR, but we hear these songs as a record of a fleeting, uplifting moment in time, and as a legacy for us to discover and cherish. The CD will render the whole set of 19 songs faithfully, creatively, and professionally, with "name" vocal talent and fresh instrumental arrangements created by world-renowned Jewish musician and ethnographer Yale Strom. Strom and Eric Gordon, Director Emeritus of SoCal Arbeter Ring, are the producers. The CD will be released in 2014.