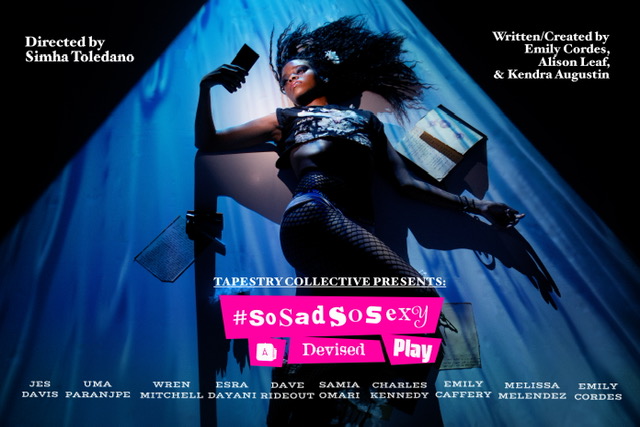 #SoSadSoSexy
Drawing inspiration from contemporary Internet culture and narratives around mental illness, as well as accounts of Victorian insane asylums, "#SoSadSoSexy" is a devised play exploring Western culture's ongoing fascination with, and misrepresentation of, depressed and unstable women. Through the overlapping stories of Lucy, a Victorian-era asylum patient, and Izzy, a modern-day "Internet sad girl," the piece crosses time and circumstance to reflect the parallels between each period's approach to mental health, gender politics, and the personal and collective identities we create.
"#SoSadSoSexy" is devised and created by Emily Cordes, Alison Leaf, and Kendra Augustin, with additional contributions by Simha Toledano and Jes Davis. Directed by Simha Toledano; Produced by Tapestry Collective & The Tank NYC. The play will have its full-length in-person world premiere at The Tank in NYC on March 24th and 26th, 2022. It will also be streamed live at those time
Select scenes from the play were presented on New York's Governor's Island in July 2019 as the culmination of a developmental residency with NYC-based theatre group Rising Sun Performance Company, and as part of The Assembly's "Pop-Up Assembly" at the Brooklyn Navy Yard in August 2021. The play received its first full-length reading via Zoom on November 20, 2021.
Production Dates: March 24th & 26th, 2022, 7pm EST
Tickets/Information: https://thetanknyc.org/calendar-1/sosadsosexy