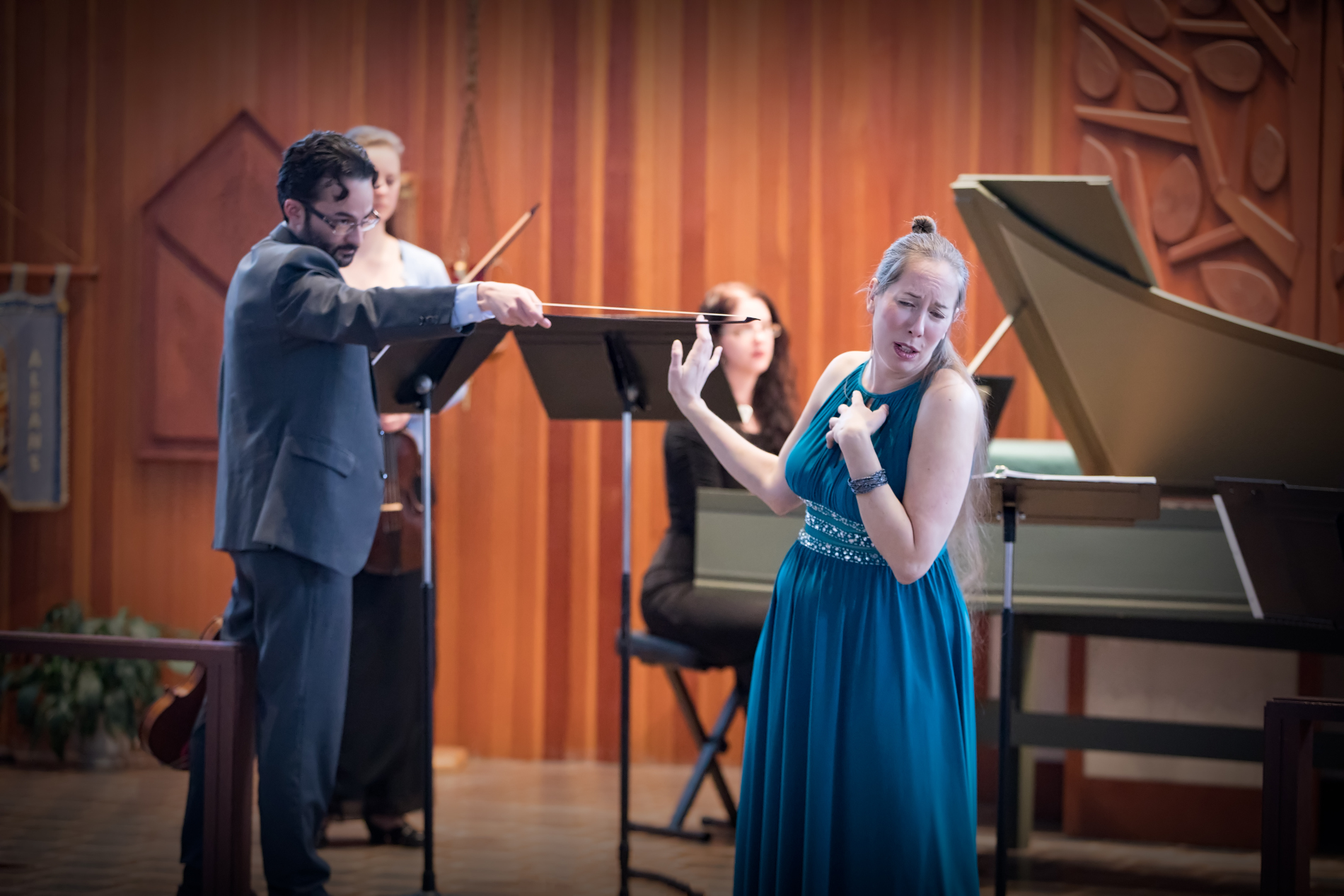 Suppressed Voices: Music of the Banished
Music has long offered a space for outsiders to find a voice, and classical composers have often been at the forefront of political and social change. Suppressed Voices is a compelling program that showcases characters and composers who were banished from their homelands. From the character of Agrippina, a political exile in G.F. Handel's cantata, to composers like Johann Rosenmüller, Evaristo Felice dall'Abaco, and Peter Philips who were forced to flee their homelands for various social, political, and religious reasons, this program will challenge audiences' expectations and highlight the accomplishments of those who overcame great adversity.  We are thankful for the support of the Puffin Foundation to help us bring this free concert to five audiences in Ohio along with a presentation for one audience by Holocaust survivor Stanley Bernath.
Burning River Baroque brings the vitality of baroque music to life for modern audiences through cutting-edge programming that melds historical music and issues with relevant contemporary social commentary. Our commitment to reaching the broadest possible audience brings us to a wide array of venues across Northeast Ohio and beyond in performances that are nearly always for free or by donation. Each season we partner with like-minded local nonprofit organizations to exchange ideas, bring music to underserved populations, and create interdisciplinary concert experiences. Our desire to inspire the next generation of musicians has also led to partnerships with local schools. We further demonstrate the profound connections between past and present by commissioning a new composition each season.
Photo: Moments by Jackie