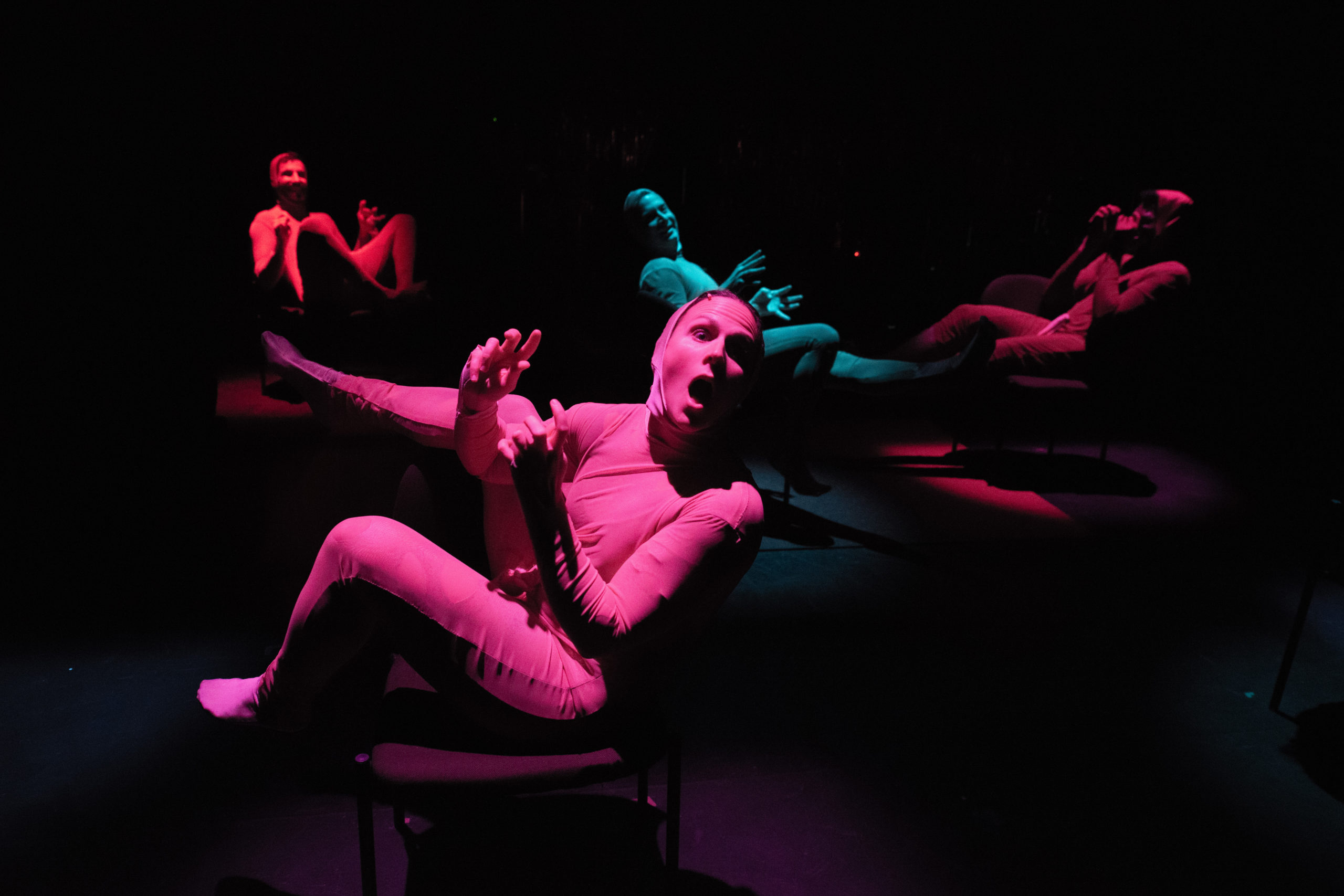 The Appointment
The Appointment is a musical satire about abortion. Associated risks include exposure to hypocrisy, absurdity, and rampant misogyny. Don't worry. That's perfectly normal.  
In 2019, original performance company Lightning Rod Special (LRS) debuted a rolling two-city presentation of its newest theater work, THE APPOINTMENT. First, performing at in Philadelphia with a two-week run as the centerpiece of a FringeArts High Pressure Fire Service Festival, dedicated to promoting the next generation of vital theatre coming from Philadelphia. Then, in New York  for a three-week run as part of New York Theatre Workshop's Next Door Series.
THE APPOINTMENT examines the contemporary abortion debate in America. It subverts the conventional binary wherein one is either pro-choice or pro-life by regarding the topic through the more nuanced framework of reproductive justice, which unpacks the economic, societal, and political systems that disempower groups of people from making informed reproductive decisions. The piece asks audiences to consider the ways they implicitly participate in a misogynistic culture and thereby contribute to systems that keep reproductive health care out of reach for so many. As we do in all our work, LRS uses conscientious provocation to scramble intellectual assumptions and reveal the thorny complexities of contemporary social issues. In this time of polarized, black-and-white thinking, where access to and information about reproductive healthcare is mitigated by cis, white, male politicians, THE APPOINTMENT asks audiences to reconsider assumptions and address the complexities of reproductive healthcare. 
Both runs were met with rave popular and critical success. Ben Brantley of the New York Times made the show a critic's pick, calling it "a remarkable phantasmagoria;" and concluding, "This thoughtful, profoundly imaginative show concludes in a silence that is all the more eloquent for the sound and the fury that preceded it." TimeOut New York made the show a critic's pick as well, calling it "a feverish explosion of the abortion debate that replaces rigid political views with a visceral exploration of the emotions that fuel both sides." At the end of the year, THE APPOINTMENT was nominated for seven Barrymore Awards in Philadelphia (including Best New Play/Musical and Best Overall Musical), winning one for Best Supporting Actor in a Musical (Brett Ashley Robinson). THE APPOINTMENT was then named as Top 10 2019 Theater lists by the New York Times, Time Out New York, and New York Magazine/Vulture.