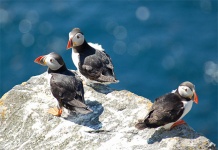 The New Silence (2014)
Alec Betterley is a New York City-based songwriter and Masters candidate in music therapy at New York University. He has composed for film, performed as a freelance pianist and is a member of the bands My Friend Other and Toys and Tiny Instruments. "The New Silence," his upcoming project, is a journey of songs based upon selected stories of veterans who have returned from tours of duty in Afghanistan and Iraq. One of the central inspirations is Tomas Young, an anti-war veteran who recently passed away after struggling for years with mental and physical injuries sustained during his time in Iraq. Additional inspiration will come from interviews with veterans to be conducted during spring/summer 2015.
"The New Silence" looks at the return of veterans from combat and the range of effects that can come with this, including isolation, depression and PTSD; changed relationships with friends, families and romantic partners; altered daily routines; return to the work field and hopes/plans for the future. The project assesses the central question: what coping mechanisms do soldiers use to overcome the often traumatic experiences of war and to re-integrate themselves into society?
Additional Websites: http://alecbetterley.bandcamp.com, http://alecbetterley.soundcloud.com