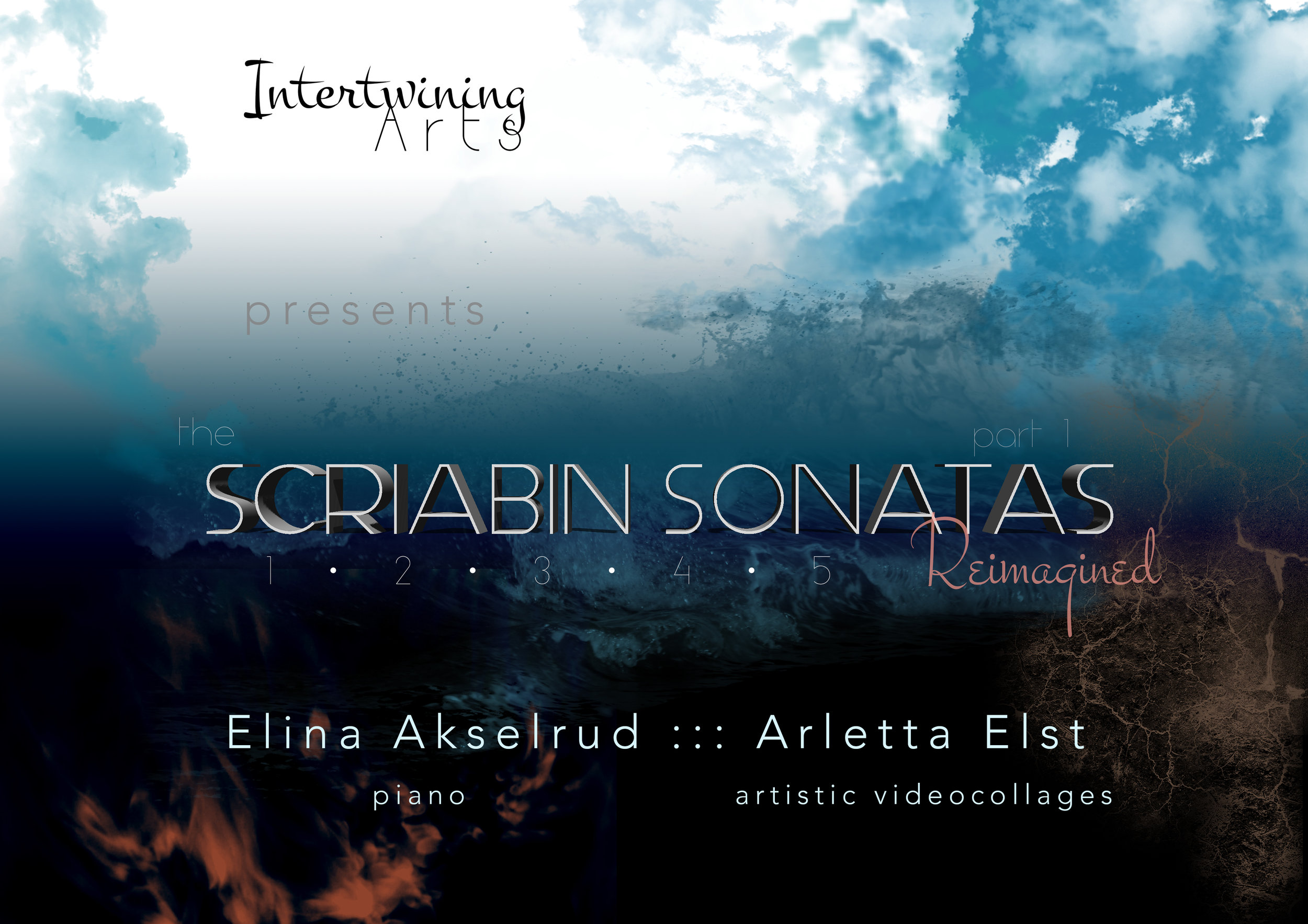 The SCRIABIN SONATAS Reimagined, Part 1
One of the most crucial tasks for artists is communication to the public on contemporary sociological and environmental issues. Sometimes viewing a piece of art can leave a profoundly intense impact on the audience and evoke their interest towards a certain matter, which they might have never thought about before.
The project focuses on artistically displaying two main themes: the beauty and power of Earth, the generous planet, which is the home to all of us, opposed to the results of the human activity during the last 100-150 years, which has been drastically changing the environment; since the industrial revolution gradually lead to such a development of technology, which in turn created unretractable outcomes. This includes pollution, waste, climate change, lack of drinking water in certain parts of the planet, and many other problems. It concerns all and each of us and none would be able to avoid the consequences at a certain point in time. It is impossible for any thinking person not to notice these changes and to disregard this issue. Intertwining Arts brings up this subject and figuratively speaks about it from the stage by the means of live music and video projection.
The first four Sonatas concentrate on the four natural elements: the Fire, the Water, the Earth, and the Air. The Fifth Sonata will blend the elements of the preceding four in a way, with the add-ons of effects representing electricity, outer space, surreal imagery, and several other visuals connected to the planet and the humanity. The project emphasizes the destructive aspect, in order to sharpen the awareness and encourage the public to pay more attention to the place we all live in, by diminishing each individual's negative input into this situation.
The project team's goals were exploration of the topic and enlightenment of the audience by means of a vivid creative presentation with a professional performance uniting two art genres.
We are extremely grateful for the support of the Puffin Foundation in the process of creating the project's cinematic version.