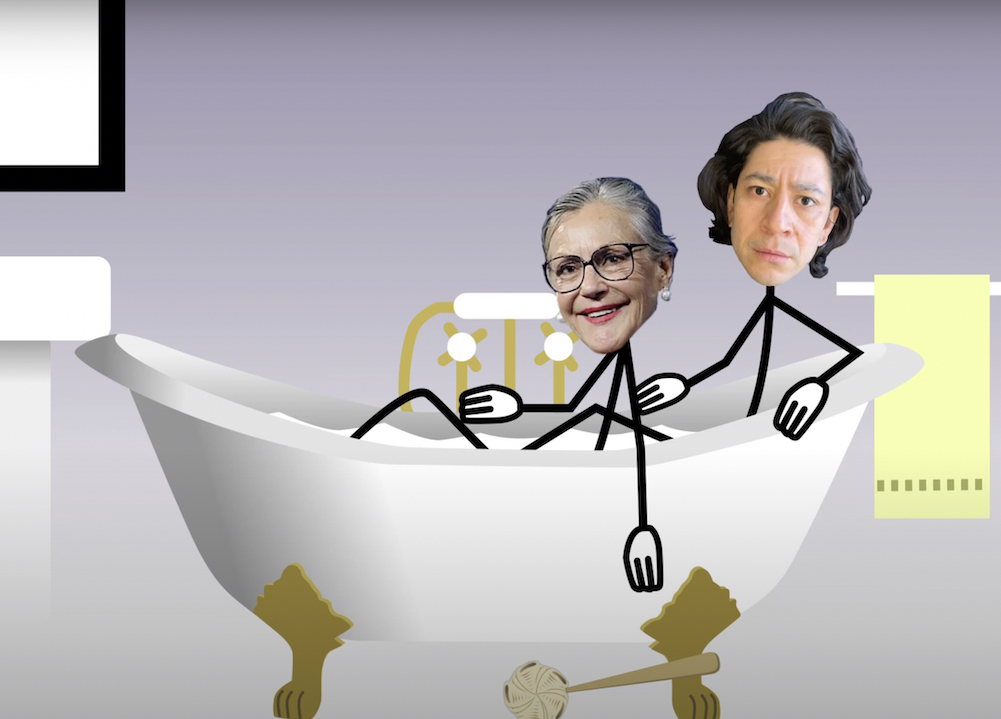 The Ultimate Stimulus: Now More Than Ever
Amanda McCloud is a radical economist with a plan for our country.
Like so many Americans, she's appalled by the massive—and growing—gap between the obscenely wealthy and everyone else.
But her solution is unlike any other. Frustrated with traditional approaches to fixing inequality and blackballed by the academy, she's had to strike out on her own. Really, she had no other choice.
So, Amanda's made a video. She's hellbent on convincing the world that a modern, pansexual version of concubinage is the only path to a more equal, more socially mobile, and, yes, perhaps more sexually liberated, America. With the pandemic having supercharged the portfolios of the hyper-elite, her plea to update an antiquated arrangement as a way to spread the wealth has only become more urgent.
Brimming with socio-economic anxiety, awkward intimacy, dramatic life-changing stories, and some very eligible billionaires, her TEDesque talk shows us what might happen when the hyper-rich are forced to get close—real close—to the rest of us.
Could Amanda's approach to one of our country's most urgent and intractable problems be the answer no one was looking for?
The core creators of the The Ultimate Stimulus are
Felipe Ossa, writer
Sara Wolkowitz, director and video editor
Tanya O'Debra, who plays Amanda McCloud
Max Wolkowitz, graphic designer
(Pictured above are Walmart heiress Alice Walton and Nestor Carrillo, in a bath of organic milk and liquified pearls.)