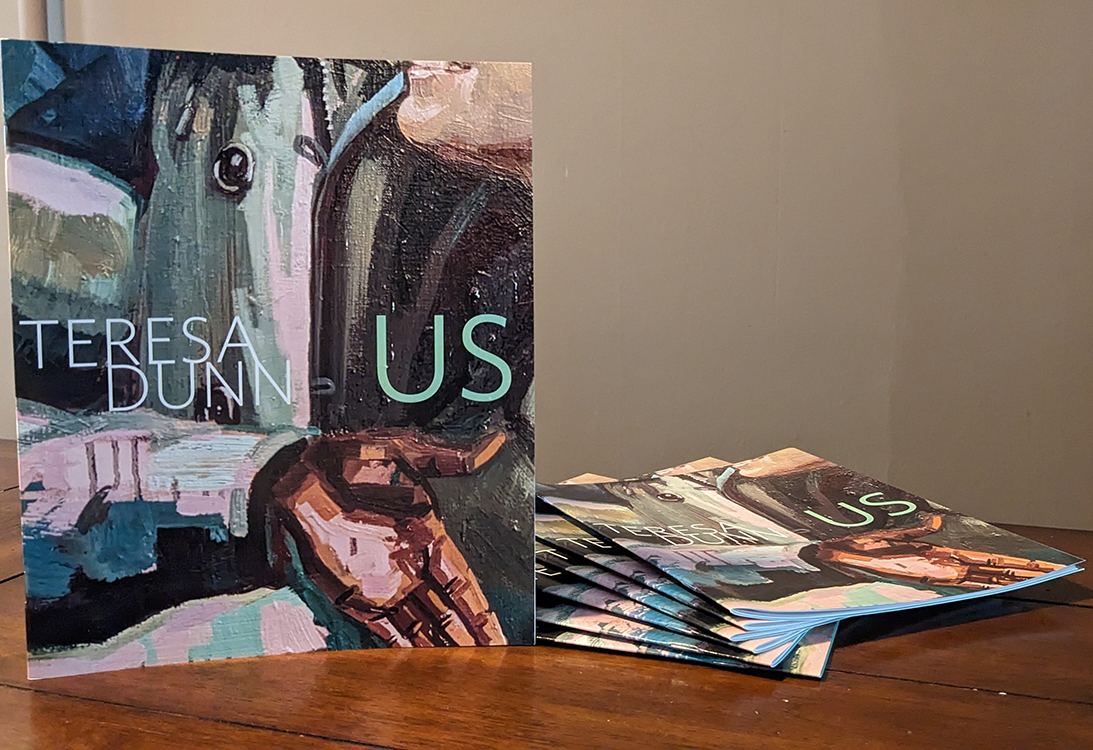 US
I used the Puffin Foundation Funds to supplement the cost of the exhibition catalog featuring 16 paintings from my solo exhibition "US". The catalog includes an essay written by Teri Henderson and it was designed by Kelly Salchow MacArthur. The catalog was printed to accompany my one-person exhibition of narrative figure paintings entitled "US" which is displayed at the Dennos Museum in Traverse City, Michigan from January 21 – May 28, 2023.
These paintings in the catalog from this body of work bring voice to stories that people of color, multicultural individuals, and immigrants want to share about themselves through visually poetic constructed realities. Themes of isolation, belonging, joy and hope emerge in the visual storytelling. The narratives are fictive futures, potential alternate realities, speculative nonfiction, or distorted depictions of past events. What could be interpreted as nostalgia is often subverted by psychological tension built on questions of race, gender, and identity. My paintings are not didactic nor do they propose solutions for these issues. Instead, they prioritize authentic experiences that represent and value black and brown lives. As a brown Mexican American who grew up in a predominantly white small town in southern Illinois, these issues are critical both to understanding my own complex identity and upbringing. As well the paintings demonstrate that the American experience is much more diverse than typical and dominant narratives encourage us to believe.
I strive for my paintings to be meaningful for people who may recognize themselves reflected in the imagery and storytelling. In addition I hope that viewers who do not have the same lived experience will have appreciation of and empathy for the people in my paintings. Little by little artists and other contributors to contemporary culture are showing a wide range of what it means to exist in our complicated society. I hope that more people begin to appreciate the vast tapestry that is the American fabric and that individual and unique threads must weave together to form the intricate and beautiful patterns that are the foundation of this country.