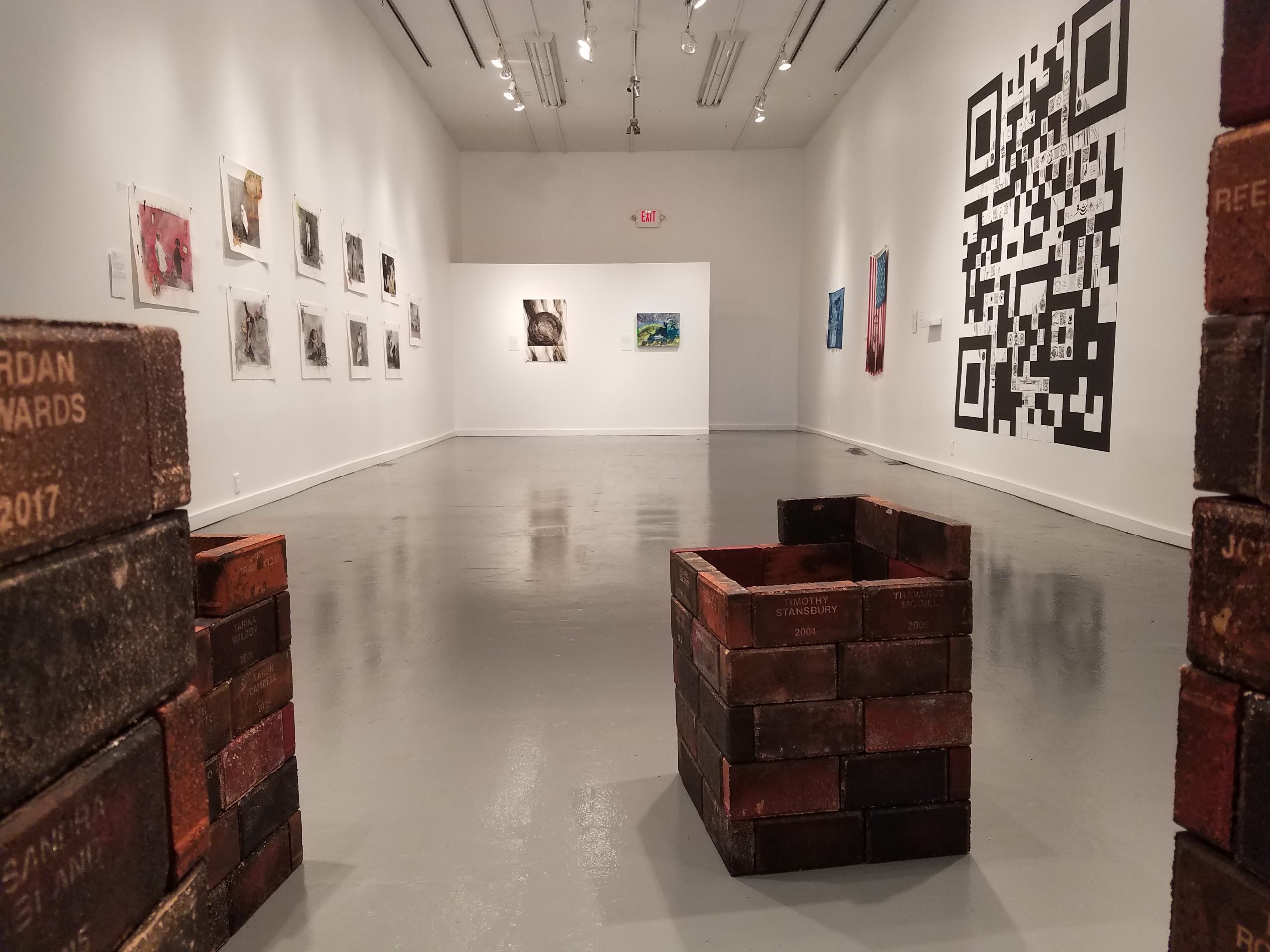 Women and their Work I: Affect + Action
Women with their Work I: Affect and Action
September 8, 2017 – December 29, 2017
Women with their Work is a series of all-women group art exhibitions, co-curated by Peter Prinz and Jessica Dallow, Ph.D. The impetus for this series is SOE's 1988 exhibition titled Blue Angel: The Decline of Sexual Stereotypes in Post-Feminist Sculpture. The theme of that exhibition, along with the current discussions about women's rights, led to the search for an examination and discussion of issues related to women's issues and their contributions to the visual arts.
The first group exhibition, Women and their Work I: Affect + Action features artists who address social issues including institutionalized racism, water pollution, atrocities of war, and the subjugation of female bodies (human and nonhuman). Birmingham artists in the exhibition are Catherine Cabaniss, Beverly Erdreich, Melanie Grinney, Celestia Morgan, and Miriam Omura. Miami artist Rosa Naday Garmendia's work is exhibited, as well as Frankfort, Kentucky artist L.A. Watson.
Exhibiting artists will participate in a panel discussion to explore how artists conceive themselves as activists.
As a Co-Founder of Space One Eleven, Prinz has organized and presented hundreds of exhibitions exploring social justice issues. Dallow is Associate Professor of Art History at the University of Alabama at Birmingham Department of Art and Art History, and is an authority in the field of modern and contemporary feminist art.