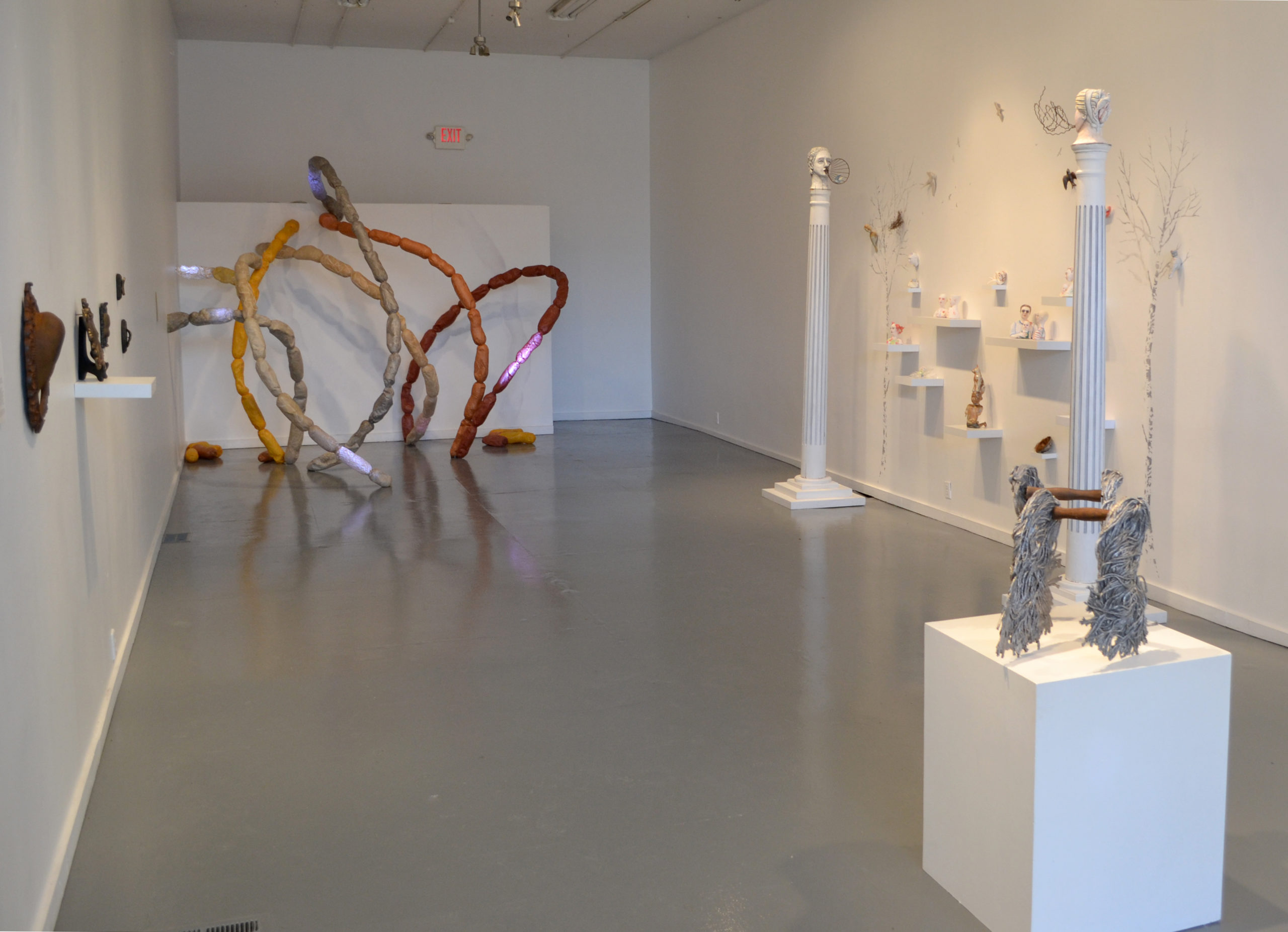 Women with their Work III: Materiality
Women with their Work III: Materiality
September 14 – December 28, 2018
Women with their Work is a series of all-women group art exhibitions co-curated by Peter Prinz and Jessica Dallow, Ph.D. The impetus for this series is SOE's 1988 exhibition titled Blue Angel: The Decline of Sexual Stereotypes in Post-Feminist Sculpture. The theme of that exhibition, along with the current discussions about women's rights, led to the search for an examination and discussion of issues related to women's issues and their contributions to the visual arts.
The third and final group exhibition in the series features female sculptors. Artists in the exhibition are Sara Garden Armstrong, Janice Kluge, and Camille Goulet of Birmingham; Erin Cunningham and Beili Liu of Austin; and Shervone Neckles of Queens.
Exhibiting artists will participate in a panel discussion addressing underrepresentation of women artists, moderated by Jessica Dallow.
As Co-Founder and CEO of Space One Eleven, Prinz has organized and presented hundreds of exhibitions exploring social justice issues. Dallow Associate Professor of Art History at the University of Alabama at Birmingham Department of Art and Art History, and is an authority in the field of modern and contemporary feminist art.