Grantee tags

Alice Bernstein
Alliance of Ethics and Art, Inc.
Year Grant Awarded: 2019
Original research/interviews reveal how Black colleges in the segregated South (1930s-60) saved the lives of Jewish Refugee Scholars and their families from the Nazi Holocaust by offering them jobs, after US quotas were met. These Enduring Alliances continue today. Read More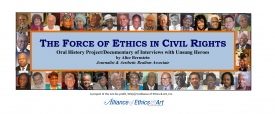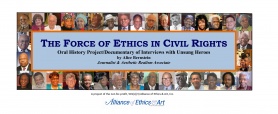 Alliance of Ethics & Art Inc.
Year Grant Awarded: 2013
Interviews with Blacks and Jews who fought for equality, North and South—even risking death--are powerful evidence of what Eli Siegel, founder of the education Aesthetic Realism, identified: "the force of ethics" working in people throughout history. Read More