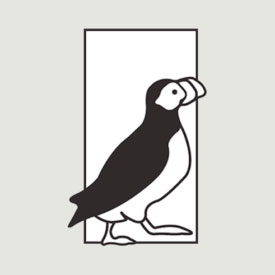 Anderson-Staley, Keliy
Year Grant Awarded: 2010
This series of over 500 collodion tintypes portraits draws attention to the fact that images of ourselves exist within a history of images, and challenges photography's historical role in defining human difference.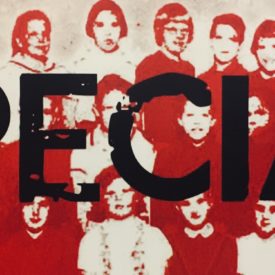 Ann P Meredith
Year Grant Awarded: 2017
The timely unprecedented diverse inclusive character driven play offering 6 female leads that passionately looks at the life long ramifications of sexual harassment rape & sexual assault & the healing power of reclaiming one's stolen innocence through finding your voice & speaking the Truth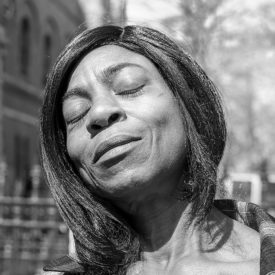 Ann Rosen Photography
Year Grant Awarded: 2016
I developed a digital photography program for women living in shelters in Brooklyn and Rochester, NY. Mastering these skills empowered them as they struggled with homelessness and poverty. My photographic portraits of these women will be exhibited at Five Myles Gallery, Brooklyn, NY in 2020.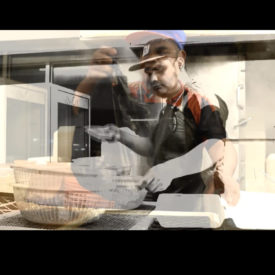 Anna Pasztor
Year Grant Awarded: 2019
"Entropy" is a three-channel video installation, which treats the topic of exploitation of physical labor. The installation was included in the "Expanding Art: an art and technology exhibition" and presented at Governors Island, at Harvestworks' Gallery in the fall of 2019.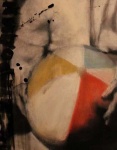 Antaramian Hofman, Hazel
Year Grant Awarded: 2013
Art and Ethnographic Project on Post-WWII Repatriation to Soviet Armenia consists of research of surviving repatriates to document their stories and photographs. Paintings and drawings are in response to the deceptive propaganda of the movement.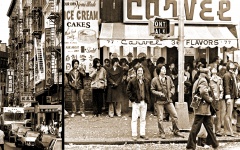 Arai, Tomie
Year Grant Awarded: 2013
Portraits of New York Chinatown is a collaborative oral history and mixed media installation led by visual artist Tomie Arai that is currently on view at the Museum of Chinese in America from December 13, 2013 – April 13, 2014.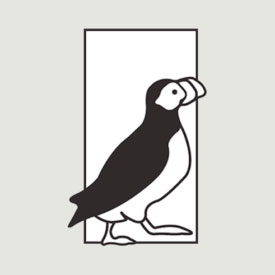 Arcata Playhouse and Playhouse Arts
Year Grant Awarded: 2010
Elemental is an outdoor spectacle that includes giant puppets, a shadow play, community made lanterns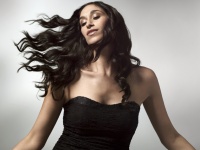 Aroeste, Sarah
Year Grant Awarded: 2013
Chika Morena is a music video of an original Ladino (Judeo-Spanish) song that tells the story of a young Sephardic girl who is wandering the world over in order to return home to her roots.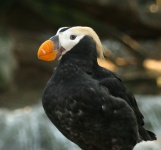 Arroyo, Andrea
Year Grant Awarded: 2009
"Flor de Tierra, Homage to the Women of Juárez" ia a project in progress of 400 drawings in tribute to the victims of femicide in Ciudad Juarez, Mexico. Part of the exhibit "Raza con A" at NYU's Wagner Gallery.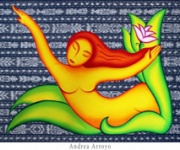 Arroyo, Andrea
Year Grant Awarded: 2013
Closing Reception for Andrea Arroyo's "Memories Interlaced" exhibition, featuring female-centered works that examine notions of memory, belonging and body image, displayed in the historic Audubon Ballroom, the site of the assassination of Malcolm X.