Artmakers Inc.
Year Grant Awarded: 2013
The fourth and last of the Federico García Lorca Murals is based on Lorca's poem Sleepless City/Brooklyn Bridge Nocturne. It brings the poetry of the Spanish poet and dramatist to the streets and celebrates the multiculturalism of Bushwick, Brooklyn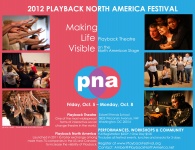 Arts Rising
Year Grant Awarded: 2012
October 5-8 2012, D.C, the Playback Theatre Festival "Making Life Visible" convened 150 performing artists, from 39 troupes, featured 40 workshops on social impact and artistry, and offered community plenaries and 6 public performances.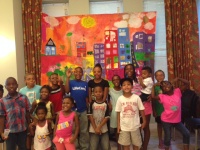 Arts to Grow
Year Grant Awarded: 2015
Arts to Grow students ages 6 and up living in Lincoln Park Apartments in Newark worked with visual arts TA Catt Melendez to create a mural celebrating their neighborhood.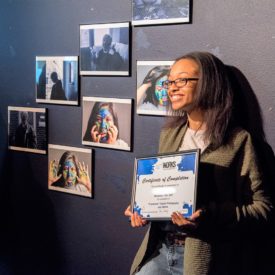 ArtWorks for Milwaukee
Year Grant Awarded: 2017
"I developed a stronger sense of responsibility and a more positive outlook on my community." That's what one ArtWorks' high school intern said about their internship. Thirty-four teens not only earned income, but explored their creativity, helped the community, and developed transferable job skil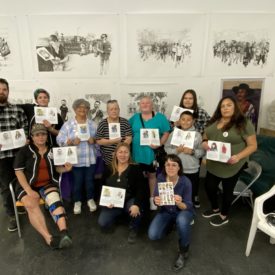 Aschheim, Deborah
Year Grant Awarded: 2022
Justice drawings is a collaboration with families impacted by law enforcement violence. I make drawings to help the families with healing and to support their fight for justice. For the grant I worked with 33 families on a publication that shares their stories and my drawings of people they loved.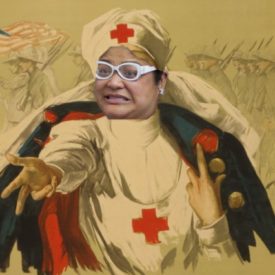 Asistio, Lesley
Year Grant Awarded: 2016
Nurse Asistio is about a Pilipina woman, who in an attempt to fulfill her mother's hopes for her to become a nurse, tries to attain the American Dream while still staying true to her roots. This multi-character, surrealist-comedy explores dreams, happiness, relationships, and self-actualization.
Augustine, Aliza
Year Grant Awarded: 2012
Aliza Augustine's series of photographs entitled Playing Grown Up and Is It Safe are narratives using miniature dolls. The Puffin Grant helped pay for printing and mounting photographs for a solo show at the Monmouth Museum in Lincroft,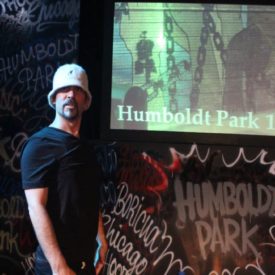 Avilés, Eric
Year Grant Awarded: 2016
"Where You From? What You Be About?" is an autobiographical play addressing issues of poverty, racism, and gun violence, and the need for healing.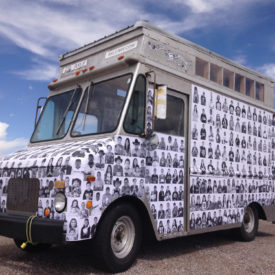 Axle Projects
Year Grant Awarded: 2016
This free mobile portrait studio was in locations on and near the Navajo Nation for two weeks, creating over 800 photo portraits. One copy of each was distributed to each participant; another was pasted to the exterior of the gallery-studio.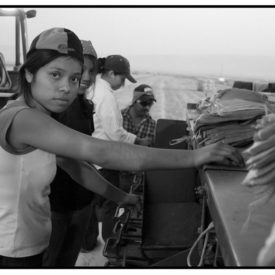 Bacon, David
Year Grant Awarded: 2017
In the Fields of the North tells the story of the migration, grinding poverty yet vibrant culture of indigenous Mexican farmworkers on the Pacific Coast.