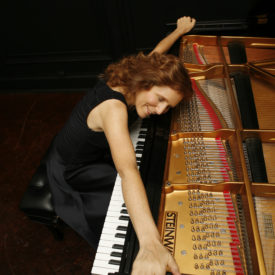 Carolyn Enger
Year Grant Awarded: 2016
Through music and film, Carolyn Enger's Mischlinge Exposé paints a complex portrait of one of the greatest tragedies in the modern era and its continued relevance to our current historical moment.
Cathrine Lee, James E Sanders, Jr
Year Grant Awarded: 2017
This short documentary video intends to recruit volunteer mentors for a bilingual public school. Beacon Hill Academy serves a 98% Hispanic student body, most of whom enter 'at-risk' for dropping out. Mentors' personal attention counteracts insecurities that cause these kids' poor school performance.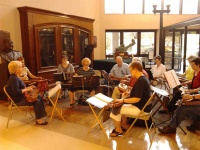 Central Louisiana Arts & Healthcare Inc.
Year Grant Awarded: 2011
This project enabled us to hire dancers and musicians to pefform in lobbies and waiting rooms of two local hospitals on a regular basis. These artists also visited individual patient rooms as well.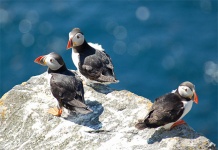 Chan, Eugenie
Year Grant Awarded: 2014
Drawing on her grandfather's history, a man caught between medical studies & membership in a 1900s Chinatown prostitution guild, Eugenie Chan layers original material with family documents to explore his world of high hopes & hard choices.
ChoreoNova
Year Grant Awarded: 2015
Dance film "Coupled" depicts fictional L, G, T, and heterosexual couples' equivalent friendship, romance, and devotion; love relationships as equal partnerships. "Coupled" uses the cameras as part of the dance, choreographed to go inside the stories.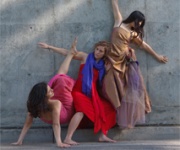 Chua, Iu-Hui
Year Grant Awarded: 2013
"Anonymous" explores issues of sexuality, wounding and identity in young women's lives, reflecting difference and diversity of attitude within this demographic, touching on an intergenerational shift between these women and their older counterparts.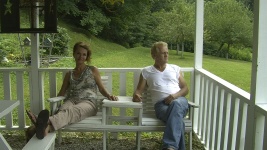 Ciarrocchi, Maya
Year Grant Awarded: 2013
Overburden occupies a hybrid space between video art and documentary. It centerers on the residents and landscape of the coal fields of West Virginia.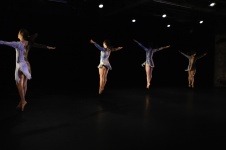 Clairobscur Dance Company / Sefton
Year Grant Awarded: 2011
"I-5, Windmills" examines the issue of power, the wind, air pollution, rolling ridge green or tan mountains and the majestic turbines that grace their slopes. Set to the majestic score by Sasha Matson of the same name.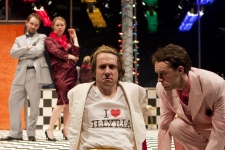 Classic Stage Company (CSC)
Year Grant Awarded: 2012
Through a series of interactive in-school workshops and dynamic productions specially designed for a teen audience, CSC's YOUNG COMPANY Education & Outreach Initiative makes Shakespeare alive and accessible to underserved public school students.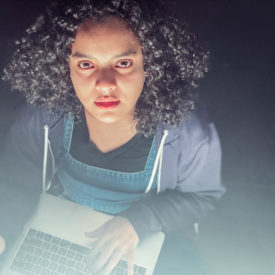 Co-Op Theatre East/Ashley Marinaccio
Year Grant Awarded: 2016
Co-Op Theatre East Presents: Raw Thought An interpretation of the life, death, and writings of Aaron Swartz Written by Tyrus Holden Devised by Co-Op Theatre East ensemble members - Tyrus Holden, Ashley Marinaccio, Robert A.K. Gonyo, Gil Sperling, and Michael Rehse Directed by Ashley Marinaccio