Break A Leg Productions
Year Grant Awarded: 2016
Break A Leg (BAL) Productions is committed to helping playwrights put new plays on their feet, often for the very first time as full productions and a variety of reading series. BAL follows every performance with a talkback involving playwrights and other invited guests.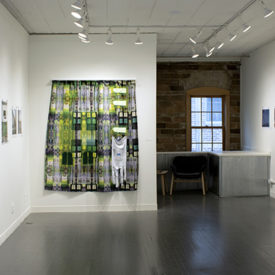 Briggs, Priscilla
Year Grant Awarded: 2022
The fingers of capitalism touch every aspect of our lives. This group exhibition explores our collective experience living in its grasp. The works, curated by Priscilla Briggs from submissions for an international call for art, explore themes of consumerism, social justice, and the environment.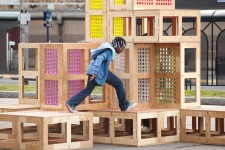 BroLab Collective
Year Grant Awarded: 2013
A large scale public sculpture, Stack and Rack, consists of sixteen modular blocks assembled in two variations on during Newark Open Doors 2012 in Newark, NJ.
Brooklyn Preserve
Year Grant Awarded: 2018
Play By Play is a monthly reading of new plays; a workshop for playwrights allowing the entire play to be read aloud and discussed. It meets in a historic church in Oakland, CA around a long heavy wooden table where conversation gets Real.
Brown, Jasmine Iona
Year Grant Awarded: 2011
My project is a series of egg tempera portraits of murdered children of color painted in the Byzantine icon style. I want to address these tragic killings in a way that honors the humanity of the victims.
Brown-Osborne, Tyrone
Year Grant Awarded: 2013
New York is Beautiful examines the cultural, economic and ecological challenges facing small-scale farmers and homesteaders while also exploring comparative notions about race, class and identity.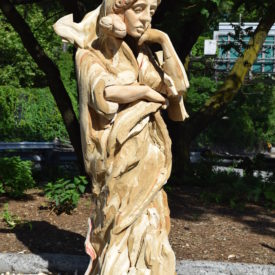 Bulow, Peter
Year Grant Awarded: 2017
"Onkel Oskar's Suspenders", a sculptural installation in Sherman Creek Park, Inwood, NY, is a tribute to the life of my mother, Gizelle, who was liberated from the Budapest Ghetto to migrate from one country to another (Israel, Germany, India) until her arrival in NY in 1968.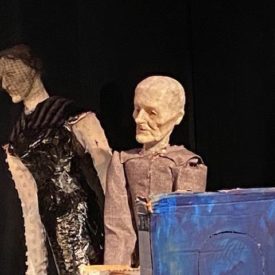 Bulow, Peter
Year Grant Awarded: 2022
The grant was used for the design and construction of sets and monumental as well as smaller puppets and marionettes for my play, "Stories from My Mother"
Burning River Baroque
Year Grant Awarded: 2016
Burning River Baroque brings diverse communities together through vibrant musical performances that inspire engaging dialogues and meaningful social change. Join us for a concert featuring composers and characters banished from their homeland as we consider current refugee crises around the world.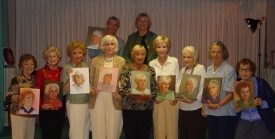 Burnside, Nanci
Year Grant Awarded: 2013
After painting a dozen portraits and writing their life story a theater event is held. One by one the models sit on stage with their portrait while I read to the audience highlights from their life.