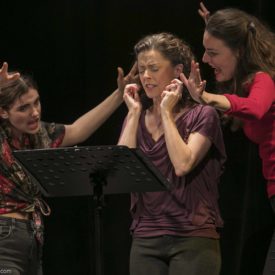 29th Street Playwrights Collective
Year Grant Awarded: 2018
Staged Readings of six new socially-engaged full-length plays by mature emerging playwrights, mostly women, who are often excluded from programming due to sexism and ageism. The goal is to present the most moving, eventful, relevant theatrical work possible.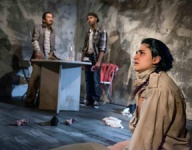 3rd Kulture Kids
Year Grant Awarded: 2013
What if bombs & gunfire were the daily soundtrack to your life? Mohamed Kacimi finds humor and poetry in his critically acclaimed "Holy Land", translated by Chantal Bilodeau. The US premiere was presented at HERE in Spring 2014.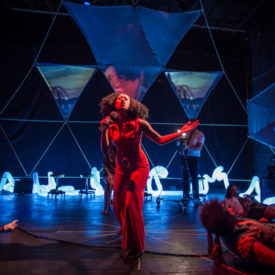 A Host of People
Year Grant Awarded: 2016
Re-Release Party is theatrical performance rooted in the 1977 project led by Carl Sagan and a dynamic team of scientists and artists who created the Golden Record, a phonograph record which attempts to communicate the story of life on earth for extraterrestrials and future humans.
ACLU of New Jersey Foundation
Year Grant Awarded: 2022
Automated Injustice Project: a series of animated shorts to explain how government use of algorithms can perpetuate racial bias, with no opportunity or due process to challenge unjust decisions.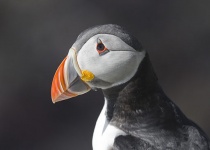 Aguirre, Amber
Year Grant Awarded: 2010
Ceramic figurative sculptures that explore the issues that are common to all victims of injustice during war.
Akselrud, Elina
Year Grant Awarded: 2019
This Intertwining Arts project is a blend of live piano performance of the first five Piano Sonatas by Alexander Scriabin (1872-1915) and a simultaneous projection of artistic video collages, with the Planet Earth and humanity's impact on it as the main subject matter. It was premiered in June'19.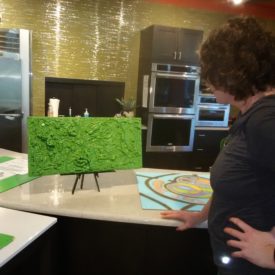 Alexander, Raymond
Year Grant Awarded: 2017
Showcase of new visual art works inspired by recycling used manila file folders (abaca fiber is the strongest natural plant fiber on Earth). Workshop attendees recycled said fiber.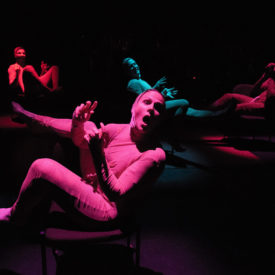 Alice Yorke
Year Grant Awarded: 2018
A dark satire with original music, THE APPOINTMENT examines the misogyny, hypocrisy, and absurdity of the contemporary abortion debate in America. The work unpacks the economic, societal, and political systems that disempower groups of people from making informed reproductive decisions.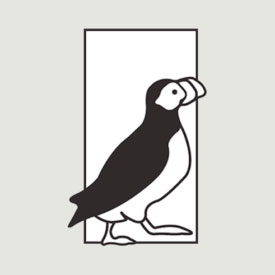 Alison
Year Grant Awarded: 2010
Two girls search for help after their car breaks down in the desert and discover portals to other dimensions, sound chambers and the magic of wanderlust.
All Seasons Chamber Players, Inc.
Year Grant Awarded: 2018
The Community Concerts for Bergen County provide 15 free, public chamber music concerts in public libraries, churches and an art center to make professional chamber music concerts accessible to people of all economic levels, races and ages.