The Puffin Spotlight: Issue 01
February 23, 2021
COVID-19 Community Response Grants
---
Dear Puffin Friends,
In the many tributes that followed his death in 2020, it was frequently noted that Perry Rosenstein shunned the spotlight. He was, as the great journalist Jeremy Scahill described him, a "quiet giant" whose generous and impactful philanthropic work was designed to lift and sustain the work of others. The Puffin Foundation is, by design, an organization that mostly works behind the scenes. With this new monthly newsletter we hope to give readers a bit of insight into what we do and to shine a light on some of the extraordinary organizations and individuals that we are honored to support and be associated with.
This month, we're highlighting some of the grants that were initiated by Esther Cohen, a member of the Puffin Advisory Board, in response to the coronavirus pandemic. In the spring of 2020, The Puffin Foundation made the decision to suspend our normal arts-based grant cycle and instead focus on the many urgent needs that were emerging from the COVID-19 crisis. Puffin's Advisory Board members nominated a number of remarkable organizations that were meeting those needs in their own communities. Recipients ranged from food banks and community gardens to arts-based organizations helping young people navigate an exceptionally difficult year.
Of course, 2020 was also an election year, and several grants were also directed toward organizations working to ensure that people could safely exercise their right to vote, even during the pandemic. We hope you will enjoy reading about a few of these projects.
---
ADDRESSING FOOD INSECURITY AT A TIME OF HEIGHTENED NEED
Food insecurity, the lack of consistent access to sufficient food, had been a huge problem in the US even before the pandemic, affecting approximately 1 in 10 families, but those numbers more than doubled during the pandemic. Families with children, as well as Black and Hispanic Americans, have been and continue to be disproportionately affected, with as many as 1 in 3 families with children experiencing food shortages in 2020. The Puffin Foundation and our Advisory Board members felt that this was a vital issue to address in our grantmaking.
Several of the projects we funded, such as the Student Support Network in Baltimore and Fools Mission in the Bay Area of California, provided direct monetary or food aid. Others, such as Kelly Street Garden in the Bronx, NY, and Mixteca in Brooklyn, NY, shored up existing distribution networks whose supplies had been overstretched by the pandemic. And some, like the Lee Initiative and Meals for Brooklyn Healthcare Heroes, hired restaurant workers or patronized existing restaurants to provide employment opportunities in the food industry while also making nutritious, appetizing meals available for first responders and community members at a time of enormous stress. These programs were a vital part of the patchwork of mutual aid and community support that rose up to meet some of the challenges we faced, and continue to face, from COVID-19. To read more about the Community Response grants that were initiated by the Puffin Foundation Advisory board, please click the button below. LEARN MORE.
---
URI L'TZEDEK: THE MASK PROJECT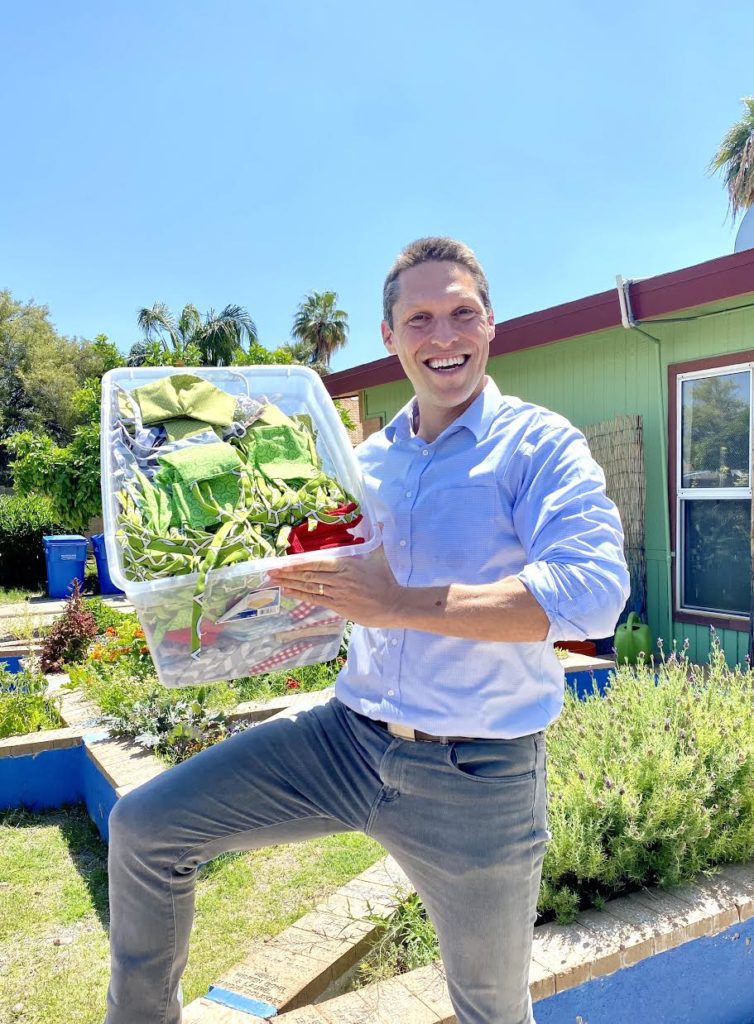 Uri L'Tzedek is a Jewish social justice organization based in Arizona whose work incorporates community education, leadership development, and direct action. They don't just give handouts, but rather seek to empower vulnerable community members and create systemic change. As they saw how the pandemic was hitting some populations much harder than others, they came up with their Mask Project, a plan to address these disparities. When a member of the Puffin Advisory board told us about this project, we knew right away that we wanted to support it. What makes this program outstanding is that it's holistic, addressing multiple issues at the same time.
The ​Mask Project hired unemployed immigrant mothers to make masks for vulnerable members of the community, which were then distributed through a network built with the help of partner organizations. The program has distributed about 5000 masks to people who lacked access to them, including the elderly and immunocompromised, members of the Navajo Nation, and refugees/asylees. Truly successful programs not only accomplish their mission but also build roads for future work, and in the year end report they submitted to us, Founder and President Rabbi Shmuly Yanklowitz said, "The coalition-building was, in our opinion, one of the greatest successes of the entire program." LEARN MORE.
---
Puffin Cultural Forum
The Election, 2020
Ongoing virtual gallery
"The Election, 2020" includes fine art, digital images, video, and audio works that showcase artists' expressions and viewpoints regarding the 59th US Presidential Election and the current moment.
First Wednesdays Improv Comedy Workshop (March)
This free monthly Zoom workshop is hosted by improv master Amanda Leifer. Includes scene work and games. Beginners welcome!
---