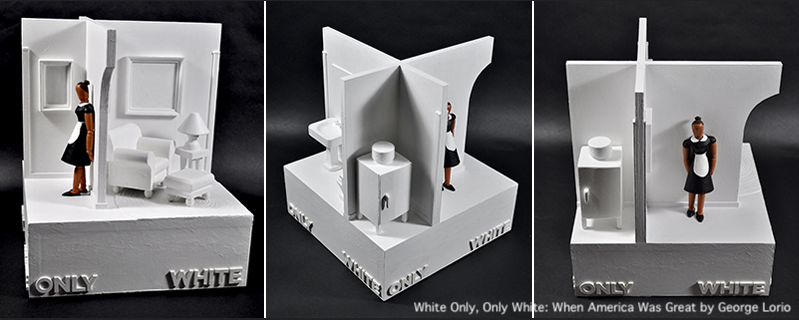 Puffin Cultural Forum Exhibit "Conversations, 2020"
February 14, 2020
A selection of images from Conversations, 2020 is now viewable virtually.
Artists take an intersectional look at issues of discrimination that impact marginalized communities-at-large. Works on view speaks to issues of economic discrimination, inequities in the criminal justice system, environmental racism, health care racism, gun violence, and general political disenfranchisement.
February 14- April 5, 2020
Features artwork by: Jessica Baker, Noel Caban, Michele Colburn, Kathleen Greco, Imar Hutchins, George Lorio, Kirk Maynard, Iviva Olenick, Chris Revelle, Zach D. Roberts, Judith Rubenstein, Alyssa Smith Lee, and whoshotsamo.