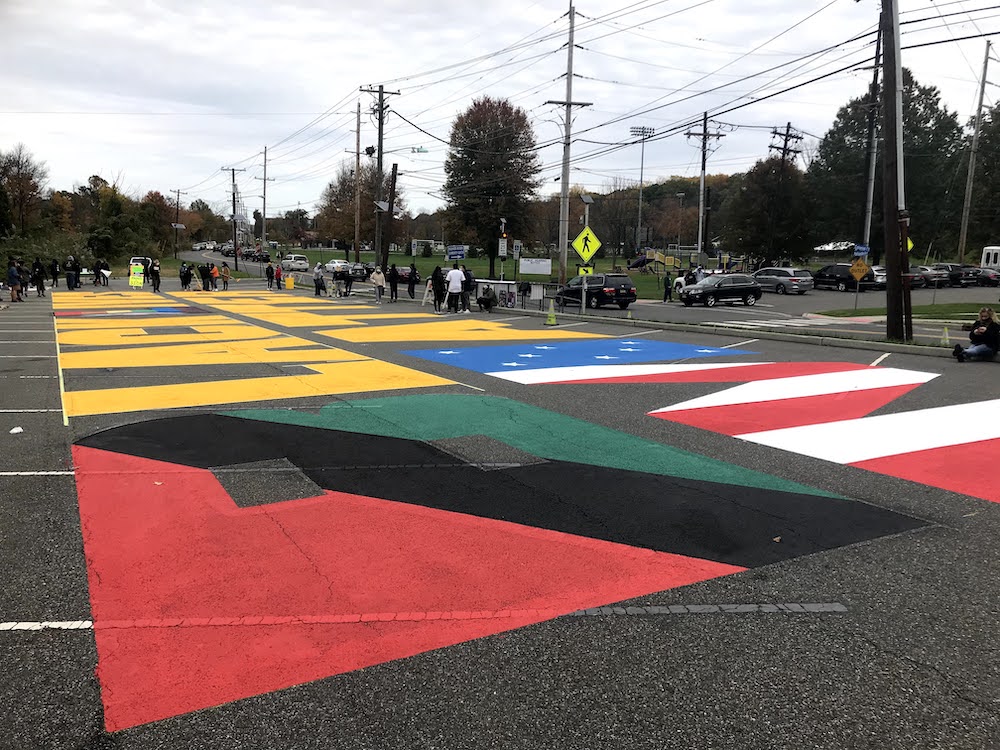 Teaneck Black Lives Matter Mural
October 27, 2020
The Teaneck Black Lives Matter Mural Committee had a fantastic turnout of Teaneck youth and community members to join them in painting the first Teaneck Black Lives Matter mural.
Puffin is honored to be a supporter of the project.
On Tuesday, March 2 2021, members of the Teaneck Black Lives Matter Mural Committee presented Puffin with a certificate of appreciation and a photo collage of their mural located in Teaneck's Votee Park. Puffin Foundation Executive Director Gladys Miller-Rosenstein, PCF Director Andrew Lee, and PCF Asst. Director Melissa Lynam were present to accept the collage.
The fight for racial justice is an ongoing struggle that must remain in the forefront of our thoughts and actions.